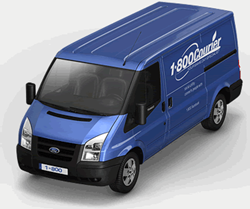 Atlanta, GA (PRWEB) May 05, 2014
1-800 Courier, a recognized leader in same-day delivery, messenger and transportation services, announces its no pet policy procedures. The announcement from the nationwide courier is being made in order to inform its client of its nationwide service options for animals and improve the customer courier experience. 1-800 Courier pursues to be the best choice in same-day courier solutions nationwide.
1-800 Courier has a no pet courier policy implemented for all of its nationwide same-day delivery services. This policy has been instituted for the protection of the customer's pet and the courier's driver. Pets may have specific needs that 1-800 Courier is not equipped to immediately provide. Also, in the event of an accident occurs and the life of the pet is loss, a customer's pet is as relational as a person. Therefore, 1-800 Courier does not courier people, nor pets.
A no pet policy is among a number of freight and general items the courier will not pick up and deliver. Some of these other items include: cash, flowers, furniture, computer monitors, artwork (over $50 value), and televisions. Most of these items can severely lose their value if damaged, and they can also have a high degree of sentimental value to their customer.
Any orders placed online by an 1-800 Courier customer with the request to pick up a pet will immediately be notified via phone or e-mail. At that point, the customer's order is cancelled, and their credit card is not billed or charged. From small packages to palletized freight, the San Antonio courier can effectively meet a wide range of same-day delivery needs for its customers. For any questions regarding an animal delivery, please contact 1-800 Courier via phone or online, and a sales representative will respond promptly.
1-800 Courier is a premier same-day courier offering transportation and distribution services. From small packages to palletized freight, 1-800 Courier delivers fast! As a leader in the courier industry, their goal is to perform optimal courier logistic solutions and superior customer service every time. The courier provides same-day delivery successfully for over 1,500 clients, including Fortune 500 companies throughout the US.