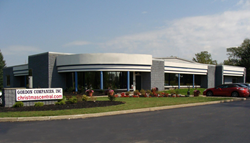 Keeping control of your merchandise is key.
Buffalo, NY (PRWEB) May 05, 2014
Christmas Central, an online retailer of home and holiday décor, announced a year over year growth of 50% for the first four months of the year. This continues the trend of upward growth Christmas Central had the last few years. The company attributed that growth to their committed staff, superior facilities and providing high quality, affordable merchandise.
Eschewing the "drop ship" model favored by larger companies, Christmas Central ships over 90% of their items stored and shipped from their wholly owned and operated WNY warehouse. With over 200,000 square feet of warehouse space, the company is able to keep over 20,000 different items in stock. Having a single point of shipment allows for complete supervision on packing and shipping procedures, greater quality control and complete inventory management.
"Keeping control of your merchandise is key," CIO Nathan Gordon said. "We believe in constantly improving our fulfillment logistics and by keeping almost all our products on site, we have the tools and opportunity to do just that. In buying from the manufacturers directly and shipping directly to the client we are able to ensure the best products for the best value."
About ChristmasCentral.com
ChristmasCentral.com is a division of Gordon Companies Inc., a family owned and operated business founded in 1977. The company has operated its Cheektowaga, New York flagship store, Dave's Christmas Wonderland, for over 36 years, and is now in its second generation. Gordon Companies Inc. currently offers over 55,000 unique products through its web store ChristmasCentral.com. Inc. Magazine named it the Fastest-Growing Company in Western New York and lists it in the Top 5000 Fastest-Growing Companies in America.
For more information, or to schedule an interview with Nathan Gordon, please call Robert Avnet at 716-706-0320 ext.260 or email Robert(at)ChristmasCentral(dot)com.