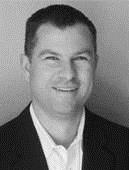 Panama City Beach, FL (PRWEB) May 05, 2014
BookIt.com Chief Executive Officer, Bud Finlaw, announced the appointment of Brian Clark as Acting Chief Operating Officer for BookIt.com and its associated companies on May 1, 2014.
In his new role, Clark will be consulting to BookIt.com in his capacity as Partner at Hudson Crossing. He will report to Finlaw, and will act as an agent of Finlaw taking on many of the Chief Executive Officer responsibilities, including decision making for most aspects of the company.
"Brian will be a game changer for BookIt," said Finlaw. "We are excited for him to join our team and look forward to seeing the positive changes that he will bring to the company."
Clark is and will remain a Partner at Hudson Crossing, a travel industry consultancy specializing in strategy and execution. This consulting role to BookIt.com extends and expands upon a previous consulting assignment that resulted in recommendations that are expected to add substantially to BookIt.com's people, process, systems, and financial performance over the next 18 months.
"BookIt.com has become a leader in resort, hotel, and vacation bookings," said Clark. "I'm excited to partner with the team to help unlock BookIt's potential for growth."
Clark brings a high level of Industry expertise to BookIt.com. He spent fourteen years in airlines and aviation. Early in his career, he spent nine years at US Airways in various planning and operations roles, ending his tenure as Managing Director-Network Planning. Following US Airways, Clark took on the role of Vice President of Planning and Sales for Virgin America running five key divisions, including network planning & scheduling, revenue management, distribution, sales, and loyalty marketing.
After leaving Virgin America, Clark was Senior Vice President & General Manager of Fly.com (a division of Travelzoo), a successful startup travel meta-search engine with operations in the United States and Europe. Clark was responsible for pre-launch, launch, and worldwide operations of the site. He has been a Partner at Hudson Crossing for the past four years.
Clark will travel between his home, BookIt.com's Maitland office, and its headquarters located in Panama City Beach, Florida.
Clark holds a Bachelor's degree from Colgate University, and a Masters in Business Administration from the University of Maryland. He is a licensed private pilot, and resides with his wife and three children in the San Francisco Bay Area.