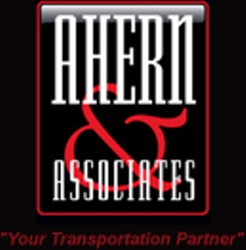 Though details of the contract remain secret, CEO Andy Ahern has revealed that their new client is one of the largest manufacturing companies in the field with annual revenue in excess of $1 billion
Phoenix, Arizona (PRWEB) May 06, 2014
Despite the troubles facing the industry, trucking and logistics continues to remain a growth sector in the American economy, adding 6800 jobs through the month of April with March tonnage figures showing a 3.1% year on year increase. This has not gone unnoticed by business across America and this week, Ahern & Associates have announced a new business relationship with a major industrial equipment manufacturer.
Though details of the contract remain secret, CEO Andy Ahern has revealed that their new client is one of the largest manufacturing companies in the field with annual revenue in excess of $1 billion who is now looking to expand their capabilities in the trucking and logistics industry. The current search for an acquisition target is a result of more than twenty years of relationship building between the consultants at Ahern and Associates and the management team at this internationally known manufacturing company. This is the first time that they have been contracted to perform a full acquisition search following the dramatic successes that Ahern's merger and acquisition arm saw in 2013 and the first quarter of 2014.
Ahern & Associates have reported that they will be assisting the company with expanding their operating footprinton a national level. Currently, the company is seeking acquisition targets in the form of transportation and trucking manufacturing businesses. They are specifically interested in companies that manufacture truck bodies, trailers, special utility bodies, and heavy rescue equipment and have annual revenue of at least $35 million. Historically, the company should have shown strong profit margins and market performance and management should be willing to stay through the transition and continue to be part of company operation going forward.
Despite a history of working with nationally and internationally recognized trucking brands, this is a unique opportunity, and the team at Ahern & Associates is looking forward to securing another successful acquisition for them in the near future. If you are familiar with a company that meets the requirements of this latest search you are urged to contact Ahern and Associates as soon as possible.
###
About Ahern & Associates, Ltd.
Ahern and Associates is North America's leading trucking and transportation management consulting firm. The skilled consultants at Ahern and Associates specialize in mergers and acquisitions of trucking and logistics companies as well as the restructuring and evaluation of existing carriers that seek to increase operating efficiency and improve profitability. Since 1987, Ahern and Associates has aided hundreds of buyers in the acquisition of trucking and logistics companies throughout the U.S. and Canada as well as assisting many transportation and logistics companies in reducing their overall operating costs and increasing their profitability.
For more information, please call 602-242-1030 or visit http://www.ahern-ltd.com.