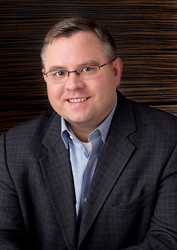 Patrick's proven track record of success both at Deltek and prior to joining our company will be a real asset to our organization as we accelerate our growth plans around the globe.
HERNDON, Va. (PRWEB) May 06, 2014
Deltek, the leading global provider of enterprise software and information solutions for government contractors and professional services firms, announced that it has appointed Patrick Smith as the new Senior Vice President of its Global Marketing Team.
In this position, Smith will be responsible for managing Deltek's brand awareness and identity, lead generation programs, sales enablement activities, marketing communications, public and analyst relations, partner marketing, social media and global events marketing. He will report directly to Deltek's President and CEO, Mike Corkery.
Prior to this appointment, Smith served as Vice President of Marketing and Communications at Deltek and helped drive the company's brand building and demand generation efforts. He joined Deltek in 2007 before its second IPO to lead the company's strategic communications.
Before joining Deltek, he served as Vice President of Marketing for a Top 100 CPA and management consulting firm and led Product Marketing at Manugistics, an enterprise software leader. Before Manugistics, Smith held leadership positions at First USA Bank and Intel Corporation.
"We are very excited to welcome Patrick Smith to our executive team," said Mike Corkery, CEO of Deltek. "Patrick's proven track record of success both at Deltek and prior to joining our company will be a real asset to our organization as we accelerate our growth plans around the globe. Patrick has a unique vision for expanding Deltek's reach in the marketplace and the strong operational skills to lead our marketing team into the future. I am excited to have him be part of the senior leadership team as we continue to launch innovative new products and continue our worldwide expansion plans."
About Deltek
Deltek is the leading global provider of enterprise software and information solutions for professional services firms and government contractors. For decades, we have delivered actionable insight that empowers our customers to unlock their business potential. 16,000 organizations and 2 million users in over 80 countries around the world rely on Deltek to research and identify opportunities, win new business, optimize resources, streamline operations, and deliver more profitable projects. Deltek – Know more. Do more.® http://www.deltek.com