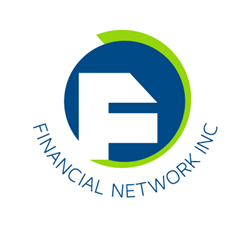 St. Louis, Mo. (PRWEB) May 13, 2014
Financial Network, Inc. is a comprehensive provider of support to lending, origination, and analytical operations based in St. Louis, MO. Financial Network Inc.'s loan origination software products including FNI Turnkey, FNI Turnkey Plus, as well as FNI Custom Solutions are the perfect loan origination solution for a variety of financial businesses and organizations.
The Missouri Independent Bankers Association is an organization for Missouri owned and operated small to medium-sized banks. The MIBA operates on the belief that "independent community banks fully serve the communities they are in." The MIBA began in 1959 after a statewide referendum in 1958 on branch banking, since when the MIBA has represented the interests of membership in Jefferson City, Mo.
"FNI has been supporting small to mid-sized financial clients for many years, and we have recently tasked ourselves with getting more involved with local organizations. MIBA gives FNI a perfect opportunity to be involved with potential clients that are looking for local partners and vendors," said FNI Vice President of Business Development, Heather Slyman.
The MIBA 37th Annual Convention and Exhibition will be held on September 8,9,10, 2014 at The Lodge of Four Seasons Golf Resort & Spa Shiki or Lake Ozark, Missouri. FNI will be in attendance at the conference this fall.
About Financial Network, Inc.
Through 30 years of providing custom credit lending solutions, Financial Network, Inc. stands as the market expert in robust credit lending platforms, as well as loan origination systems. Based on Financial Network Inc.'s experience creating truly custom products, Financial Network Inc. has assembled FNI Turnkey and FNI Turnkey Plus solutions. These FNI Turnkey solutions are the culmination of the best practices that can only come from years of experience. For clients seeking a fully customized loan origination solution, FNI has custom solutions in place with 3 of the 5 largest U.S. banks and lending institutions. These solutions include: rapid deployment of processing architecture, customized risk and application processing to lender specifications, multiple partner interface standards supported, complementary partner to lender internal resources to achieve processing goals and cost effective implementation and transaction pricing model. To learn more about Financial Network, Inc.'s loan origination software, click here.
For more information on Financial Network Inc.'s products and services, please visit the website at http://www.financialnetworkinc.com or call toll free 800–997–1104.