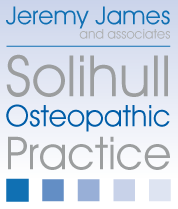 Our new premises are ideally located within walking distance of local transport links and Solihull town centre
Solihull, West Midlands (PRWEB UK) 7 May 2014
Solihull Osteopathic Practice have recently moved into new premises at 565 Warwick Road, only a 12 minute walk from their previous premises. Ideally located near bus and train transport links, Solihull Osteopathic is easily accessible for patients throughout Solihull and surrounding areas.
Solihull Osteopathic Practice take the view that your body functions best when it is completely in alignment. This means that Osteopaths treat the whole person and not just the area where they are experiencing symptoms, as the cause of pain is often from another part of the body.
All Osteopaths at Solihull Osteopathic Practice are registered with the General Osteopathic Council (G.Os.C), so patients can be sure that they practise a strict code of ethics. Important qualities included in the G.Os.C code of ethics include honesty, safety, a caring approach, strict confidentiality, professionalism in both dress and manner, and integrity. A strong emphasis is also placed on further postgraduate training.
Founding Osteopath, Jeremy James B.Sc (Ost) said: "Our new premises are ideally located within walking distance of local transport links and Solihull town centre. We are proud to provide expert holistic treatment to patients throughout Solihull and nearby areas."
To find out more about Osteopathy, you can visit the Solihull Osteopathic Practice website at jeremyjamesosteopath.co.uk.