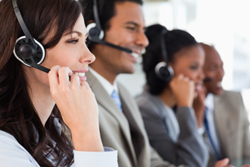 Atlanta, GA (PRWEB) May 07, 2014
AQuickDelivery, a recognized leader in same-day delivery, messenger and transportation services, announces multiple account users for account holders online. The announcement comes in an effort to inform customers of it's variety of remote same-day delivery options, expand its' customer base, and increase online sales. AQuickDelivery pursues to be the best choice in same-day courier solutions throughout Atlanta and Georgia areas.
AQuickDelivery offers multiple profile users for all account holder employees. Customers can have one login access for all of their employees. Account holders can also have a personal login and password for each individual employee for remote access. This enables each employee to have their own secured information for their own courier services. It also provides a level of accountability and tracking for all orders within the customer account.
All account users can create their login access information orders online. For online orders, an account profile user can use their user name and password to open their company account to submit a courier request. Account users also have the option of placing their orders via phone, which only their account number or account name is required. The account has an address book available, which holds every origin and destination address that has been used.
AQuickDelivery strives to provide its' customer with value-added services online that provide user-friendliness and convenience. For any assistance to change an individual user name and/or password, account holders can contact the Atlanta courier meet all of their online same-day delivery needs.
AQuickDelivery is a premier same-day courier offering transportation and distribution services. From small packages to palletized freight, AQuickDelivery delivers fast. As a leader in the courier industry, their goal is to perform optimal courier logistic solutions and superior customer service every time. The courier provides same-day delivery successfully for over 1,500 clients, including Fortune 500 companies.