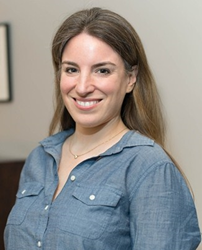 Empathic Psychotherapy and Psychopharmacology for children, adolescents, and adults.
(PRWEB) May 22, 2014
DoctorsElite.com, a service that helps patients around the United States locate doctors by diagnosis, treatment, specialty, sub-specialty, and location, has announced that Dr. Meredith Naidorf, a New York, New York psychiatrist, has added her profile to the growing number of doctors using the site.
Dr. Meredith Naidorf is board certified in Psychiatry and Neurology. In 2009, she earned her medical degree from the Columbia University College of Physicians and Surgeons in New York City. In 2012, she then completed her psychiatry residency at Yale New Haven Hospital in New Haven, Connecticut. In 2014, she then completed her fellowship in Child and Adolescent Psychiatry at Mount Sinai School of Medicine In New York, New York. She is a member of the American Psychiatric Association, Association of Women Psychiatrists, American Academy of Psychodynamic Psychiatry, and American Academy of Child and Adolescent Psychiatry.
Dr. Naidorf sees patients of all ages, but has a special interest in seeing patients from late adolescence to young adulthood. She provides comprehensive psychiatric evaluations, individual psychotherapy, and medication management. She is very committed to working with her patients and their families and keeping them updated and involved in achieving the best therapeutic outcome.
Dr. Naidorf listens deeply, to understand not only who her patients are right now and what has brought them in, but also what has happened to them in the past, and how that has affected the present. In treatment with her, you will find a thoughtful, warm, and nonjudgmental atmosphere. Because she believes that each patient is unique, she creates effective, individualized treatment plans to best suit each patient's individual needs.
Dr. Naidorf has a strong clinical interest in psychotherapy ("talk therapy"). She believes that "talk therapy" is very important to understanding an individual's strengths and can be a major pathway towards physical, mental, emotional, and spiritual well-being.
Dr. Naidorf has clinical expertise in diagnosing and treating all complex mental health and emotional problems. Some services offered within her practice include; adolescent psychotherapy, adult psychotherapy, child psychiatry, play therapy, cognitive behavioral therapy, life coaching, psychodynamic psychotherapy, etc.
Patients, doctors, and facilities can all register free accounts on DoctorsElite to search for doctors or facilities by a diagnosis, treatment, specialty, or service.
About DoctorsElite
Founded by Cyril V.K. Bethala, MD, DoctorsElite is a free, secure online service that helps patients find doctors and healthcare facilities, doctor's network with one another, and healthcare facilities promote themselves and increase their visibility. With the overarching goal of helping patients take their care into their own hands, DoctorsElite strives to make their tools as comprehensive and easy to use as possible.