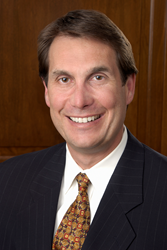 "Marshall will be as big an asset to ABOTA as he is to our firm." Said firm's managing partner Jeff Patterson.
Dallas, Texas (PRWEB) May 08, 2014
Hartline Dacus Barger Dreyer LLP is pleased to announce that Marshall Rosenberg, a partner in the firm's Houston office, has been elected to the prestigious American Board of Trial Advocates (ABOTA), Houston Chapter. ABOTA's primary purpose, since its formation over 50 years ago, is the preservation of the civil jury trial. ABOTA seeks attorneys who display skill, civility and integrity; to help younger attorneys achieve a higher level of trial advocacy; and to educate the public about the vital importance of the Seventh Amendment, which guarantees the right to a jury trial in civil cases.
Marshall demonstrates these qualities daily through his statewide practice and as regional counsel for multiple publicly traded corporations. He has also written and lectured for various continuing legal-education programs, and serves on the Editorial Board of the Construction Law Journal, published jointly by the Texas Bar Construction Law Section and South Texas College of Law.
"As a firm of trial lawyers, HDBD supports and embodies the principles of ABOTA. We are proud of Marshall, as well as the other six partners who are members." Said the firm's managing partner, Jeff Patterson. "Marshall will be as big an asset to ABOTA as he is to our firm."
Hartline Dacus Barger Dreyer LLP is a Texas-based law firm specializing in civil litigation and trials, with offices in Dallas, Corpus Christi and Houston. The firm's attorneys pride themselves on providing uncompromising excellence to their clients in a variety of areas, including products liability, commercial litigation, class action and multidistrict litigation, intellectual property, personal-injury defense, premises liability, labor and employment, insurance coverage, healthcare, construction, and dealer/franchise litigation. For more information about HDBD, visit http://www.hdbdlaw.com.