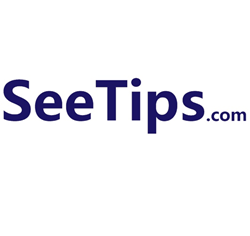 (PRWEB) May 07, 2014
SeeTips.com today compares websites offering international telephone numbers and says that TollFreeForwarding.com is the best place to buy international telephone numbers for many countries (USA, UK, Canada, France, Mexico, Korea, Japan, Germany and more). (http://www.seetips.com/archives/5952)
The staff at SeeTips.com ranks the companies according to some criteria that is important to consumers. SeeTips.com specializes in delivering quality and independent reviews to clients purchasing products and services.
TollFreeForwarding.com is a leading provider of international virtual phone numbers and international call forwarding services in the world. It provides International Phone Numbers to businesses that want to attract more international customers, and better serve existing ones. The company offers toll free and local phone numbers in over 100+ countries and serves hundreds of thousands of customers worldwide, including in the US.
About SeeTips.com
SeeTips.com experts review and recommend popular products from top companies worldwide for the global fans, and the business is well known for its leading marketing strategy. SeeTips.com aims to provide people with better products at cost-effective prices. For more details, please visit: http://www.seetips.com/archives/5952.