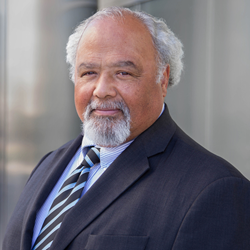 Ambassador Goosby will provide valuable insight and guidance, strengthening Accordia's already impressive leadership.
Washington, DC (PRWEB) May 08, 2014
Ambassador Eric Goosby, former U.S. Global AIDS Coordinator and current Professor of clinical medicine at the University of California, San Francisco (UCSF), has been elected to the Accordia Global Health Foundation Board of Directors.
"I am delighted to welcome Ambassador Goosby to our board of directors," said Hank McKinnell, Chair of the Board of Directors for Accordia Global Health Foundation. "He brings a valuable perspective having spearheaded a global effort to manage the scaling up of sustainable HIV/AIDS treatment capacity which has impacted millions. Our board is looking forward to benefitting from Ambassador Goosby's vast experience particularly his successful efforts building public private partnership opportunities as we move forward to expand our network of centers of excellence in Africa."
Ambassador Goosby is currently a Professor in Medicine in the Global Health Sciences program, University of California, San Francisco. Since late 2013, he has been leading the UCSF Global Health Sciences, a new center on implementation sciences that examines the practicalities of running public health programs and applies business-world efficiencies to improve them. Goosby also returned to Ward 86, the AIDS unit at the UCSF-affiliated San Francisco General Hospital and Trauma Center where he worked in the early days of the epidemic.
From 2009 to 2013 Goosby served as the United States Global AIDS Coordinator, leading all U.S. Government international HIV/AIDS efforts. In this role, Goosby oversaw implementation of the U.S. President's Emergency Plan for AIDS Relief (PEPFAR), as well as U.S. Government engagement with the Global Fund to Fight AIDS, Tuberculosis and Malaria. He served on the Operations Committee that leads the U.S. Global Health Initiative, alongside the heads of the U.S. Agency for International Development and the Centers for Disease Control and Prevention. PEPFAR is the cornerstone of the Global Health Initiative, which takes a comprehensive approach to strengthen health systems and improve health outcomes in the developing world. In 2012, Goosby also led the Office of Global Health Diplomacy at the U.S. Department of State. Ambassador Goosby's full bio can be found by visiting the Accordia website.
Dr. Susan Desmond-Hellman, CEO of the Bill & Melinda Gates Foundation, commented, "As a former board member of Accordia myself, I was pleased to hear of my close friend and colleague's recent appointment. I am not surprised that he was drawn to Accordia's vision of a continent-wide network of centers of excellence in health, driving innovation and expanding permanent health capacity throughout the African region. Ambassador Goosby will provide valuable insight and guidance, strengthening Accordia's already impressive leadership." Accordia establishes, supports and sustains African-owned health institutions, enabling locally relevant research, high quality training and education programs, and essential healthcare services to millions. Almost a decade ago, Accordia helped Uganda's Makerere University establish the Infectious Diseases Institute (IDI) at Makerere University, in Uganda. Today, IDI serves as a model for a sustainable, locally-owned, center of excellence - achieving transformative impact in the region by saving lives, strengthening systems, and offering new career paths to the best and brightest of Africa's health workforce.
Encouraged by the success of its flagship center of excellence in Uganda, Accordia has since committed to replicating that effective model elsewhere on the continent. In 2012, Accordia helped colleagues in Nigeria establish the West African Infectious Diseases Institute as a multi-university collaboration, with a mission to improve the quantity and quality of locally led research and promote its use in setting strong health policy and ensuring effective practice and scale. Accordia also works with a network of more than 20 existing health institutions in 13 African countries - facilitating "South–South" dialogue, encouraging mutual support and technical assistance, and providing opportunities for joint programming for greater regional impact.
"It is an honor to be asked to serve as a member of the Board of Accordia Global Health Foundation," noted incoming Accordia Board Member Ambassador Eric Goosby. "The work Accordia does is critical in supporting the development of a cadre of trained health care professionals, capable and dedicated to ending the HIV epidemic in the region. Accordia's ability to support the development of trained doctors, nurses, and nurse providers has been integral in supporting the scale up of HIV services throughout the region."
Accordia Global Health Foundation is a not-for-profit 501(c)(3) global health organization dedicated to solving Africa's pressing health needs by establishing and supporting sustainable African health institutions. Accordia invests in strengthening African health systems to combat locally relevant health concerns including HIV/AIDS, TB, and malaria. Armed with a vision of creating a continent-wide network of centers of excellence expanding permanent local health capacity, in partnership with a network of distinguished experts from the world's leading academic institutions, Accordia provides guidance and develops management processes and systems that help African centers of excellence succeed.
For further information, please visit our website: http://www.accordiafoundation.org.
For investor and media inquiries, please contact:
Melanie Pirchner
Phone: (202) 534-1200
E-mail: mpirchner(at)accordiafoundation.org