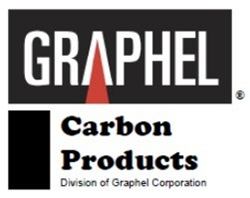 'The addition of this grinding machine allows us to provide large precision ground graphite blanks for our customers in the automotive and power generation industries,' stated Tom Brewer, Vice President, Manufacturing of Graphel Corporation
West Chester, Ohio (PRWEB) May 12, 2014
Graphel Corporation has taken delivery of a new Okamoto Model ACC-20-40DX Grinding Machine in its precision graphite machining facility located West Chester, OH.
"The addition of the Okamoto Model ACC-20-40DX grinding machine allows us to provide large precision ground graphite blanks for our customers in the automotive and power generation industries," stated Tom Brewer, Vice President, Manufacturing of Graphel Corporation. "It mirrors the 2012 investment made at our Carbon Products location in Waterbury, CT. We can now provide one-day service out of Ohio and Connecticut for ground blanks up to 40" long."
Graphel Corporation has been the leader in the fabrication of electrodes for the EDM industry since 1965. A long history of producing high tolerance, complex parts for the aircraft and power generation industries has thrust the company to the top of the graphite machining industry. A quality system certified to ISO:9001 and AS9100 standards, and led by a Six Sigma Black Belt QMR keeps Graphel's customers, from around the globe, coming back year after year.
Graphel's parent company is Graphite Metallizing Corporation in Yonkers, NY. Graphite Metallizing manufactures unique, self-lubricating bearing solutions, offering superior performance in hundreds of applications.
Graphel Carbon Products, Division of Graphel Corporation
PO Box 369
6115 Centre Park Drive
West Chester, OH 45069
800-255-1104