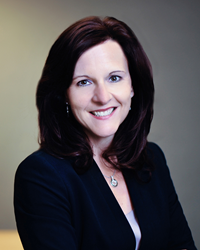 Tamara and Eugenio have made significant contributions to the growth of our Southern California infrastructure practice.
SANTA ANA, Calif. (PRWEB) May 07, 2014
HNTB Corporation, a national infrastructure solutions firm with five offices in Southern California, has promoted Tamara Werkmeister and Eugenio Bonet to associate vice presidents of the firm.
"Tamara and Eugenio have made significant contributions to the growth of our Southern California infrastructure practice," said Phil Petrocelli, HNTB president, West Division. "They understand the industry, our clients and the services required to strengthen the region's infrastructure for the long-term."
Werkmeister joined HNTB as director of marketing 15 years ago. In addition to her role as Southern California sales officer, she serves as the firm's client service leader for the Orange County Transportation Authority. She is responsible for developing client and business development strategies for the firm's Southern California practice.
Bonet joined the firm's Dallas office in 2005 and served as district business manager, then deputy director. In his current position as business manager for the West Division, he implements financial strategies to manage business operations for several offices and on-site project locations.
Both Werkmeister and Bonet currently are located in the firm's Santa Ana office.
Celebrating a century of service, HNTB has been involved in some of the region's most high-profile, complex infrastructure programs. In addition to its current work on Interstate 405, HNTB is providing lead design and engineering services for the Crenshaw/LAX Transit Project on behalf of the Los Angeles County Metropolitan Transportation Authority, the Tom Bradley International Terminal Expansion for Los Angeles World Airports and the Sixth Street Viaduct Replacement for the City of Los Angeles.
About HNTB
HNTB Corporation is an employee-owned infrastructure solutions firm serving public and private owners and contractors. HNTB's work in California dates back to its founding in 1914. Today HNTB continues to grow in size and service offerings to clients in California from nine office locations, currently employing more than 350 full-time professionals. Now celebrating a century of service, HNTB understands the life cycle of infrastructure and addresses clients' most complex technical, financial and operational challenges. Professionals nationwide deliver a full range of infrastructure-related services, including award-winning planning, design, and program delivery and construction management. For more information, visit http://www.hntb.com.