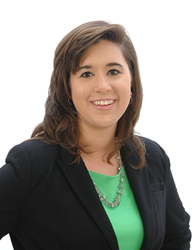 Hartford, CT (PRWEB) May 15, 2014
Tracey Jumper of SmartWatt Energy, a leader in turnkey, integrated, design-build commercial, industrial and institutional energy efficiency projects, will be speaking at the 2014 National Conference on Building Commissioning at the Connecticut Convention Center in Hartford, Connecticut on May 19th-21st, 2014.
Tracey Jumper is the Integrated Solutions Group Project Director-Mid Atlantic for SmartWatt Energy, Inc., overseeing all retro-commissioning projects and leading the company's consulting services offering within this specialty. Over the past decade, she has earned numerous industry awards and accolades offering her extensive expertise in engineering, systems maintenance and the commissioning process.
Tracey will be co-hosting the NCBC Town Hall lunch and closing plenary, providing a summary of the anonymous, commissioning industry-wide survey conducted by the Building Commissioning Association earlier this year. Attendees are encouraged to join the moderated discussion of industry topics including drivers for change, project teams and processes, education and training, and high performance buildings.
The 22nd Annual National Conference on Building Commissioning gathers leaders in commercial building and energy-related industries to engage in discussion and knowledge exchange regarding the most cost-effective processes for reducing energy use, improving indoor air quality and optimizing occupant comfort. Over the three day conference attendees may attend a rousing town hall discussion, presentations by highly regarded experts and a golf tournament benefiting the BCA Scholarship Foundation.
ABOUT SMARTWATT ENERGY, INC.
SmartWatt Energy is a unique energy-efficiency firm. It provides turnkey solutions for utilities, commercial, industrial and institutional clients and also develops proprietary software that streamlines internal workflow processes and provides comprehensive program reporting. SmartWatt Energy's three divisions use cutting-edge technologies, design and processes to take on and solve their client's toughest sustainability challenges:

The Commercial, Industrial and Institutional Division works with end-use clients throughout the United States to design and install multi-measure energy-efficiency projects. Clients look to SmartWatt Energy to provide large-scale savings through turnkey energy auditing, engineering, project management and installation services.
The Utility Programs Division contracts directly with utilities to manage their commercial energy efficiency programs. SmartWatt Energy's vertically integrated program delivery platform ensures utility program success and client satisfaction, because all elements of the utility program are handled by a talented, integrated, cross-functional team.
The Software Development Division creates customized, proprietary software applications to increase efficiencies and provide added value to utilities and national accounts clients.
SmartWatt Energy has won two Inc. magazine "Hire Power" awards and has twice been named one of the "Fastest Growing Private Companies in the United States" on the magazine's annual 5000 list. For more information, visit http://www.smartwattinc.com.