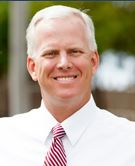 "Our campaign is gaining a huge amount of traction because we are building a broad based group of leaders committed to protecting taxpayers and creating a responsive, updated Assessor's office," said John Morris
Los Angeles, CA (PRWEB) May 09, 2014
Citing his backbone and integrity, the Los Angeles Times today endorsed Head Deputy District Attorney John Morris to be the next Assessor for Los Angeles County.
"Our campaign is gaining a huge amount of traction because we are building a broad based group of leaders committed to protecting taxpayers and creating a responsive, updated Assessor's office," said John Morris. "It is an honor to have the LA Times endorsement and be able to communicate that with voters."
In their endorsement of Morris, the LA Times editorial board cited the need to update the agency's operation from a decades old computer system while at the same time continuing to foster changes that make this critical agency responsive to the needs of taxpayers.
"The Los Angeles County Assessor is in charge of assessing $1 trillion in property, approximately 25% of the property value in the entire state of California," explained John Morris. "Taxpayers can only be protected with a transparent, responsive agency that utilizes up-to-date technology. I will get the job done."
John Morris For Assessor
John Morris is a veteran 24-year prosecutor with the Los Angeles County District Attorney's Office. He is the only candidate for Assessor that is a prosecutor, holds a real estate license, has years of real estate law experience, and is a published author. He and his wife, Mary, are raising their children in the San Fernando Valley where they are active locally and in their church.
John Morris is Endorsed By The Howard Jarvis Taxpayers Association, the Los Angeles Times, Los Angeles District Attorney Steve Cooley (retired), California Correctional Peace Officers Association, Los Angeles Police Chiefs Association, Association of Deputy District Attorneys and taxpayers from throughout Los Angeles County.