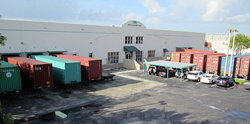 At Innova, We Manufacture the Homes of the Future Today!
(PRWEB) May 11, 2014
Innova Eco Building System, LLC. has obtained Florida Product Approval FL16712 for its James Hardie Board Structural Insulated Panels (SIP). Innova's CSIP panels are available in lengths up to 12'. Structural Insulated Panels are high performance building panels used to construct single, multi-family and light commercial buildings. A study conducted by environmental impact experts Franklin Associates, quantified the energy savings and greenhouse gas reductions of the fast-growing technology called SIPs. The study shows that building a home using Structural Insulated Panels (SIPs) produces up to 10 times more energy savings. This results is an energy payback period of just 5 years. And, SIPs reduces global warming potential by 13 times more than conventional framing measured by equivalent carbon emissions, recapturing greenhouse gases in just 3.8 years. The results present a powerful life cycle analysis showing that structural insulated panels make homes more efficient, comfortable, and environmentally sustainable. As a result of the insulating efficiency of SIP, air conditioning sizes can be reduced by as much as 50% in the hot Florida Climate. With the use of low voltage lighting and energy efficient window selections, a home constructed with SIP panels will result in savings to homeowners of 50% to 70% on monthly power bills.
Innova manufactures its high performance Structural Insulated Panels in its state of the art manufacturing facility located in Miami Florida.