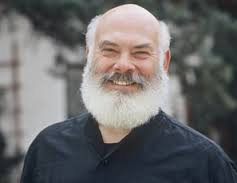 This conference will put physicians, wellness practitioners, and licensed acupuncturist from all over the world in the same forum.
Houston, TX (PRWEB) May 13, 2014
Alternative medicine is a burgeoning sector with market research indicating that the industry expects to reach $115 billion by 2015 (Global Industry Analysts, Inc.), marking a growth of over 330% in the last three years. http://www.reportlinker.com/ci02242/Alternative-Medicine.html In an effort to combine the knowledge of some of the foremost experts in the industry, The American College of Acupuncture and Oriental Medicine (ACAOM) and the City of Houston will host the World Federation of Acupuncture-Moxibustion Societies (WFAS) World Conference on Acupuncture, and is proud to welcome special guest, integrative medicine physician and author, Dr. Andrew Weil.
Dr. Weil will join several other keynote speakers, including Dr. Boli Zhang, Dr. Baoyan Liu and Dr. Lorenzo Cohen. To share the latest research and findings on acupuncture, traditional Chinese medicine and integrative medicine, ACAOM and WFAS have also confirmed workshops speakers to include Ms. Kiiko Matsumoto, Dr. Jake Fratkin and Mr. Andy Ellis. This unique intellectual symposium is sponsored by the WFAS and China Academy of Chinese Medical Sciences. Approximately 1,000 distinguished guests from all over the world will partake in the exchange of information within the field, further establishing integrative care in the western world.
"Integrating the practice of acupuncture into traditional western medicine is a major coup for the healing of patients and the healthcare industry," said ACAOM President Dr. John Paul Liang. "This conference will put physicians, wellness practitioners, and licensed acupuncturists from all over the world in the same forum to learn from each other and to network."
An integrative medicine theme, "East Meets West - Shaping the Future of Healthcare - Advancing global health and wellness through acupuncture and traditional medicine," has been added to the traditional acupuncture conference. The collaboration of Oriental and Western medicines is expected to yield a great number of advances and breakthroughs in the treatment of illness and has been gaining rapid traction over the last several years.
WFAS Houston 2014 will be held on October 31 – November 2, 2014, at the newly renovated Royal Sonesta Hotel in Houston, Texas, USA. Individuals who register before June 25, 2014 will receive an early bird discount. All individuals with an interest in acupuncture and integrative medicine are invited to submit abstracts for oral and poster presentation. Abstract submission deadline is May 15, 2014.
In addition, on Saturday evening, November 1st, the "Texas Night Gala Banquet" will welcome educators and clinicians worldwide to celebrate the integration of medicines and cultures. The celebration promises to be a festive social event, combining various cuisine, quality entertainment, a lively dance floor, live auction and door prizes. Gala proceeds will benefit the American Foundation of Acupuncture and Oriental Medicine, which subsidizes scholarships, community services, and research studies on Oriental and integration medicines.
For more information on the WFAS Houston 2014 conference and gala, please contact wfas2014(at)acaom(dot)edu.