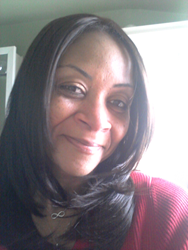 The name of our organization continues to inspire me-HOPE. My purpose is to give and live in the power of HOPE!
Palatine, IL (PRWEB) May 14, 2014
Hope Palliative & Hospice Care extends lifetime comprehensive bereavement services to family members as well as community members dealing with loss. Hope Palliative & Hospice Care acknowledges every person's experience will be different and individualizes the support based on needs and goals of the individual. Those in grief may need assistance in understanding the stages of grief and gaining coping skills that will bring about life change. We at Hope Palliative & Hospice Care provide a safe and supportive environment where loved ones can share and express their experiences. Grieving the loss of a loved one can be a painful and lonely experience and by actively educating ourselves in the grieving process, healing can begin. As we heal we eventually begin to make renewed investments in life.
Hope Palliative & Hospice Care proudly announced the appointment of Veronica Walker-Douglas, LCSW as the head of their Social Services Division. Ms. Walker-Douglas will provide their patients, families, and community with social service needs as well as bereavement support.
Veronica Walker-Douglas, LCSW received her Master of Social Work degree from the Jane Addams School of Social Work/University of Illinois at Chicago in 1993. She has provided therapy services to youth, adults, couples, families and the geriatric population, in home, community and office settings. Ms. Walker-Douglas has worked in settings including various hospitals, Department of Children Family Services, Department of Corrections and the Juvenile Temporary Detention Center providing psychiatric and medical social work services.
However, Ms. Walker-Douglas has been concentrating on hospice care since 2005. She states, "I began my rewarding journey with hospice in 2005 after accepting a contractual assignment as an affiliate for Social Work PRN. In the years that followed, I accepted contractual positions at hospice agencies while completing private assessments for home health agencies".
In 2012, she accepted a permanent position with Hope Palliative & Hospice Care. Hope Hospice's Senior Chaplain and Bereavement Specialist Lauren Ivory, M.Div., BCC says she is grateful to have Ms. Walker-Douglas on the hospice team. "Veronica truly enjoys what she does, and it shows. She has a passion for our patients and families. With her passion and exceptional skill base, she is able to help our families find resources for their care and provide vital emotional support".
After 21 years in the field of Social Work, Ms. Walker-Douglas feels her career has come "full circle in the cycle of life. I was drawn to HOPE because of the mission and the dedicated team".
Ms. Walker-Douglas is also available in the community to provide educational support to individuals or organizations on topics such as self- care, compassion fatigue, end of life concerns, advanced directives, skilled care-giving resources for families, and bereavement. She also facilitates a grief support group on the 1st Thursday of every month at 2 pm at the Palatine Township Senior Center. This group is open to the public.
Individuals interested in learning more about Hope Palliative & Hospice Care are encouraged to visit http://www.gohopehospice.com and/or call 847-803-0400 24 hours a day, 7 days a week for a free consultation.