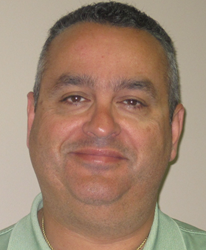 Steve's proven experience as a sales and F&I professional will be a great asset to PWI and independent dealers in this very important region
Orwigsburg, PA (PRWEB) May 13, 2014
Preferred Warranties Inc. (PWI), a leading provider of vehicle service contracts for pre-owned vehicles, has named Steve Chapman as Sales Manager for PWI's Mid-Atlantic Region. Mr. Chapman will oversee the sales activities of seven consultants, as well as business development for PWI's territory which includes Pennsylvania, Delaware, West Virginia, and parts of Maryland and Virginia.
"Steve's proven experience as a sales and F&I professional will be a great asset to PWI and independent dealers in this very important region," said Brian Cosgrove, Preferred Warranties Inc.'s Vice President of Marketing and Sales. "This is where PWI started in 1992. Today many hundreds of independent dealers in this region sell our VSCs, and there are many more that deserve to."
Mr. Chapman comes to PWI from TMX Finance Co., based in Savannah, GA, where he was a regional manager. Prior to that, he was Senior Vice President and Director of Operations for Excel Finance Co. located in Austin Texas.
Based in Orwigsburg, PA, Preferred Warranties, Inc., has been a leader in aftermarket protection plans since the company was founded in 1992. In May 2013, PWI joined KAR Auction Services, Inc.'s family of companies.