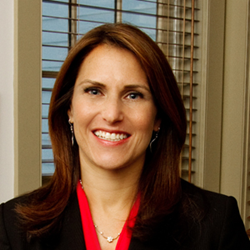 Doylestown, PA (PRWEB) May 12, 2014
Bucks County family law attorney Hillary J. Moonay will present "How to Handle a Client's Use of Social Media" at the Philadelphia Bar Institute's 2014 Technology Institute on June 11 in Philadelphia. The PBI Technology Institute is a full-day, 6-credit CLE program including ethics and will be simulcast in Allentown, Butler, Mechanicsburg, Norristown, Pittsburgh and Plymouth Meeting, Pa. To register, go to PBI.org.
The program will address the many issues that arise during litigation as a result of the vast use of social media. Among the topics are what lawyers should tell clients about the use of social media during litigation proceedings; the risks of clients continuing to use social media against their attorney's advice; and how social media can be used to discover information about the opposing party as part of the litigation process.
Moonay focuses her practice exclusively in the area of family law, where she handles all phases of the negotiation and litigation of domestic relations cases, including divorce, child custody, child support, alimony/spousal support, equitable distribution, pre-nuptial and postnuptial agreements, and related issues. She is well-versed in the financial aspects of divorce cases, including the intricate issues related to complex business valuations and forensic accounting matters. She was selected by her peers for inclusion in The Best Lawyers in America® 2014, is an Avvo Rated Attorney and was featured in Suburban Life magazine as one of the region's 2012 Awesome Attorneys. Moonay earned a Bachelor of Arts in Psychology and Criminal Justice, graduating cum laude, from University of Maryland and a Juris Doctor from University of Michigan Law School.
Additional PBI Technology Institute topics include Trial and Litigation Technologies; Jurors' Response to Technology; Mobility and Cloud Computing; Social Media, Marketing and Ethics; The Paperless Office; Attorney Billing Systems; CRM and Integration; Intellectual Property; Contractual Issues with Online Agreements; and Document Retention and eDiscovery.
Williams Family Law, P.C. – Williams Family Law, P.C., is a premier family law firm based in Bucks County, Pa. The firm provides individuals with matrimonial and family law legal counsel and representation in alimony, child support, child custody, divorce, domestic partnership and cohabitation, grandparents' custody rights, equitable distribution, marital settlement agreements, prenuptial and postnuptial agreements, separation agreements, spousal support, matrimonial taxation and related matters. The family law attorneys also provide guidance and representation in alternative dispute resolution forums, handling mediation, arbitration and custody dispute resolution. The practice at Williams Family Law centers on four core principles: experienced guidance, compassionate advice, powerful advocacy and knowledge of the local courts and counsel. The firm prides itself on leadership within the profession and a strong record of success. To learn more, visit http://www.bucksfamilylawyers.com or email questions(at)bucksfamilylawyers(dot)com.