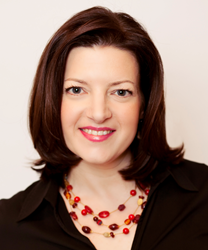 DOYLESTOWN, Pa. (PRWEB) May 13, 2014
***CALENDAR LISTING***
Laura Powers to Discuss How Branding Can Help Your Business
Chief Marketing Officer of Furia Rubel Communications to discuss the power of branding
Date: May 20, 2014
Location: Central Bucks Chamber of Commerce headquarters, Suite 23, 252 West Swamp Road, Doylestown, Pa.
Details: Laura Powers, Chief Marketing Officer of Furia Rubel Communications Inc., will discuss the power of branding during a workshop offered by the Central Bucks Chamber of Commerce on May 20, 2014, from 8:30 a.m. to 10 a.m.
Attendees will learn what branding is and how business leaders can create a brand image to market their businesses and increase sales.
Powers is a marketing strategist with a history of developing award-winning campaigns that create continuity of brand, marketing and public relations programs. At Furia Rubel, Laura leads the strategy and management of clients' marketing initiatives, including brand, web, mobile, advertising, email marketing and collateral development.
Click here for more information or to register.
About Furia Rubel Communications, Inc.: The certified women-owned agency provides strategic planning, marketing, public relations, web design, and social media counsel to a wide array of professional clients, including law firms, technology companies, educational organizations, accounting and tax providers, nonprofits, municipalities, and more. Furia Rubel was ranked the No. 1 legal marketing and branding agency in the National Law Journal's 2014 "Best of" survey and has been ranked No. 1 for legal marketing and public relations by The Legal Intelligencer every year since 2011. For more information, visit http://www.furiarubel.com, follow on Twitter at @FuriaRubel or subscribe to the ThePRLawyer.com blog.
Contact: Sarah Larson at sarah(at)furiarubel(dot)com or 215-340-0480
# # #