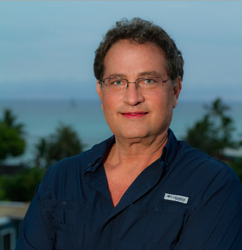 Orlando, FL (PRWEB) May 13, 2014
Neil Riordan, PhD will Present "Umbilical Cord Mesenchymal Stem Cells (MSC) in the Treatment of Autoimmune Diseases" at the 22nd Annual World Congress on Anti-Aging, Regenerative and Aesthetic Medicine at the Gaylord Palms Hotel in Orlando, Florida as part of the Specialty Workshop: "Stem Cells in Anti-Aging Medicine: An Update".
The primary focus of this workshop is to teach medical professionals how to successfully incorporate stem cell treatments into their practices. Expert faculty will cover stem cell theory and clinical trial research for all aspects of regenerative medicine as well as stem cell treatment marketing.
Dr. Riordan will discuss: Allogeneic mesenchymal stem cells' mechanisms of immune modulating activities; the importance of MSC placement for clinical effect; human clinical trials demonstrating efficacy; alternative routes of MSC delivery; dose and frequency; and clinical safety of MSC.
The conference will be held from May 15 – 17, 2014 at the Gaylord Palms Hotel in Orlando, Florida. For more information, please visit http://www.a4m.com/anti-aging-conference-orlando-2014-may.html.
About Neil Riordan PhD
Dr. Riordan is the founder and chairman of Medistem Panama, Inc., (MPI) a leading stem cell laboratory and research facility located in the Technology Park at the prestigious City of Knowledge in Panama City, Panama. Founded in 2007, MPI stands at the forefront of applied research on adult stem cells for several chronic diseases. MPI's stem cell laboratory is ISO 9001 certified and fully licensed by the Panamanian Ministry of Health. Dr. Riordan is the founder of Stem Cell Institute (SCI) in Panama City, Panama (est. 2007).
Under the umbrella of MPI subsidiary Translational Biosciences, MPI and SCI are currently conducting five IRB-approved clinical trials in Panama for multiple sclerosis, rheumatoid arthritis and osteoarthritis using human umbilical cord-derived mesenchymal stem cells, mesenchymal trophic factors and stromal vascular fraction. Additional trials for spinal cord injury, autism and cerebral palsy are slated to commence in 2014 upon IRB approval.
Dr. Riordan is an accomplished inventor listed on more than 25 patent families, including 11 issued patents. He is credited with a number of novel discoveries in the field of cancer research since the mid-1990s when he collaborated with his father Dr. Hugh Riordan on the effects of high-dose intravenous vitamin C on cancer cells and the tumor microenvironment. This pioneering study on vitamin C's preferential toxicity to cancer cells notably led to a 1997 patent grant for the treatment of cancer with vitamin C. In 2010, Dr. Riordan received another patent for a new cellular cancer vaccine.
Dr. Riordan is also the founder of Aidan Products, which provides health care professionals with quality nutraceuticals including Stem-Kine, the only nutritional supplement that is clinically proven to increase the amount of circulating stem cells in the body for an extended period of time. Stem-Kine is currently sold in 35 countries.
Dr. Riordan earned his Bachelor of Science at Wichita State University and graduated magna cum laude. He received his Master's degree at the University of Nebraska Medical Center. Dr. Riordan completed his education by earning a Ph.D. in Health Sciences at Medical University of the Americas.
About Stem Cell Institute Panama
Founded in 2007 on the principles of providing unbiased, scientifically sound treatment options; the Stem Cell Institute (SCI) has matured into the world's leading adult stem cell therapy and research center. In close collaboration with universities and physicians world-wide, our comprehensive stem cell treatment protocols employ well-targeted combinations of autologous bone marrow stem cells, autologous adipose stem cells, and donor human umbilical cord stem cells to treat: multiple sclerosis, spinal cord injury, osteoarthritis, rheumatoid arthritis, heart disease, and autoimmune diseases.
In partnership with Translational Biosciences, a subsidiary of Medistem Panama, SCI provides clinical services for ongoing clinical trials that are assessing safety and signs of efficacy for osteoarthritis, rheumatoid arthritis, and multiple sclerosis using allogeneic umbilical cord tissue-derived mesenchymal stem cells (hUC-MSC), autologous stromal vascular fraction (SVF) and hU-MSC-derived mesenchymal trophic factors (MTF). In 2014, Translation Biosciences expects to expand its clinical trial portfolio to include spinal cord injury, heart disease, autism and cerebral palsy.
For more information on stem cell therapy:
Stem Cell Institute Website: http://www.cellmedicine.com
Stem Cell Institute
Via Israel & Calle 66
Plaza Pacific Office #2A
Panama City, Panama
About Medistem Panama Inc.
Since opening its doors in 2007, Medistem Panama Inc. has developed adult stem cell-based products from human umbilical cord tissue and blood, adipose (fat) tissue and bone marrow. Medistem operates an 8000 sq. ft. ISO 9001-certified laboratory in the prestigious City of Knowledge. The laboratory is fully licensed by the Panamanian Ministry of Health and features 3 class 10000 clean rooms, class 100 laminar flow hoods, and class 100 incubators.
Medistem Panama Inc.
Ciudad del Saber, Edif. 221 / Clayton
Panama, Rep. of Panama
Phone: +507 306-2601
Fax: +507 306-2601
About Translational Biosciences
A subsidiary of Medistem Panama Inc., Translational Biosciences was founded solely to conduct clinical trials using adult stem cells and adult stem cell-derived products.
Translational Biosciences Web Site: http://www.translationalbiosciences.com