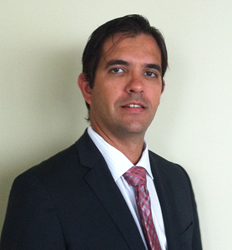 (PRWEB) May 14, 2014
This international, peer-reviewed open access journal will focus on all aspects of ambulatory anesthesia practice. In particular, emphasis will be given to:

Anesthetic techniques
Sedation and safety practices
Pharmacokinetics
Preoperative evaluation
Analgesia interventions
Regulatory and compliance issues
Postoperative recovery
Patient satisfaction
Administrative topics - including facility development, management, governmental issues, and reimbursement
Cost analysis themes
Coexisting diseases
Dr. De Oliveira Jr works at the Department of Anesthesiology of Northwestern University as a faculty member where he also completed a Master's of Science in Clinical Investigation (MSCI). In 2011, he became Research Chair at the department of anesthesiology at Northwestern University. His clinical research focuses on pharmacological strategies to improve quality of surgical recovery for ambulatory patients.
He says, "I am pleased to serve as an editor of the journal, which focuses on original papers and reviews on the ambulatory anesthesia field. The journal will publish research findings that will improve quality and safety of ambulatory perioperative care by addressing important scientific questions in the medical management of ambulatory surgical patients."
Publisher Tim Hill at Dove Medical Press added, "The appointment of Dr. De Oliveira Jr as the Editor-in-Chief of Ambulatory Anesthesia is particularly exciting at this time, with the heightened level of interest in this field internationally. All of us at Dove Medical Press are committed to sustaining the highest levels of editorial integrity, rigorous and constructive peer-review, along with rapid publication times and the presentation of quality research findings."