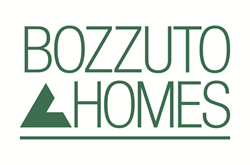 Construction on 96 condominiums at V Street NW and 15th Street NW will begin this summer, with an anticipated completion date of late 2015.
Washington, D.C. (PRWEB) June 03, 2014
June 3, 2014 – Bozzuto Homes, a division of The Bozzuto Group, announced today that the company will begin construction on 96 condominiums at V Street NW and 15th Street NW this summer, with an anticipated completion date of late 2015. The development is a joint venture with NVCommercial Real Estate Fund I.
This community is the second Washington, D.C. condo development Bozzuto Homes has started in 2014 – the company broke ground earlier this year on 460 New York Avenue, a 63-residence high-rise condominium community in D.C.'s Mount Vernon Triangle neighborhood.
The V Street development, a nine-story building, will offer 96 condominiums with a mix of studios, one- and two- bedroom floor plans in the popular U Street Corridor neighborhood. The building tower will be constructed with a concrete frame and the façade will be cladded in masonry and large spanning windows.
The development will feature a community lounge, meeting room, ground level patio, rooftop deck, and a parking garage with 37 parking spaces, as well as storage closets and ample bicycle storage. All residences will be finished with European-style cabinets, quartz countertops, and wood flooring. Other features available in many of the residences include floor-to-ceiling windows as well as balconies.
The project team consists of general contractor Bozzuto Construction Company, WDG Architecture, Metropolitan Engineering, Inc., SK&A Engineers, and Wiles Mench Corporation. NVCommercial Real Estate Fund I is the equity partner, and M&T Bank will serve as lender.
About The Bozzuto Group
Headquartered in the Washington, D.C. area, and celebrating its 26th year in business, The Bozzuto Group is a diversified residential real estate company that provides a broad range of real estate services throughout the Mid-Atlantic and Northeast. The company's areas of expertise lie in homebuilding and multifamily development, as well as construction and management both for itself and its clients. The company's skills have been attested to by the National Association of Home Builders, who recognized Bozzuto as the nation's premier apartment development company, and twice as management company of the year.
Throughout The Bozzuto Group's 26-year history, the company has developed, acquired and built more than 38,000 homes and apartments and currently manages more than 44,000 apartment units spread along the Atlantic Coast between Northern Virginia and Boston. The company is committed to providing quality housing for individuals of all income levels, producing and managing everything from luxury homes and apartments to affordable housing solutions. For more information, please visit http://www.bozzuto.com.
# # #