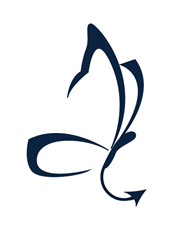 (PRWEB) May 14, 2014
On May 24th, 2014, Hollie Blue Inc., a social network dedicated to healthy, playful, sexy living, is hosting Shock and Awe, an event for Toronto club goers to explore their sensuality in a safe nightclub environment that offers sensual vendors, expert advice, and private lounges for Amsterdam style performances and personal experiences.
Chad Pearson, C.O.O. and Co-Founder of Hollie Blue explains, "Hollie Blue is being created for people who want to live healthy, playful, sexy lives. During development, we discovered a disturbing trend of young people fulfilling fantasies through spontaneous meetings that put them in dangerous situations. Hollie Blue's Shock and Awe is a safe alternative. Guests can witness sensual entertainment, get expert advice, and even fulfill certain fantasies, should they wish, in a safe and gorgeous nightclub environment."
While there are many trade shows, clubs and events that promise wild nights, they fail to deliver the opportunity to witness sensual shows and fulfill personal fantasies onsite. Shock and Awe delivers on all accounts. The venue itself, The X Club at 1625 Sismet Road, Mississauga, Ontario, Canada, is a nightclub that offers all the amenities and lounge areas needed to accommodate guests who want to fulfill fantasies. Shock and Awe takes full advantage of the venue while also providing informative vendors, experts, and sensual performances.
Those interested in attending this S.Y.O.M. event (Sexy, Young, Open Minded) can purchase advanced tickets on the event's online store at this link. Couples and single women are welcome and men must bring a date as unescorted men are not permitted. Media outlets are invited to contact Hollie Blue should they wish to attend.
Media Contact:
Chad Pearson
C.O.O. Hollie Blue Inc.
(416) 574-1677