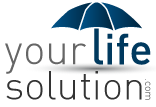 I've done two lab exams in my life, and neither of them took more than twenty minutes
Chicago, IL (PRWEB) May 14, 2014
YourLifeSolution.com, a service which helps consumers compare financial products that do and don't require completing a life insurance physical exam, is today promising consumers that a life insurance physical exam isn't as much of a hassle as many consumers insist it is. "People often complain that a life insurance physical is such a hassle, or intrusion, or that it's too hard to pass the exam. I'm making this announcement to exclaim that it simply isn't hard to complete. I've done two lab exams in my life, and neither of them took more than twenty minutes. The nurse comes to you, and the exam is paid for by the insurer, it really could not get much easier than that," said Eric Smith, the founder of YourLifeSolution.com.
Best Practices for Passing a Life Insurance Physical Exam
-Get an adequate night's sleep
-Only drink water within hours prior to the exam
-Don't eat anything for at least 6 hours prior
-Complete the exam in the morning
-Don't get stressed or do any exercise on day prior to exam
Consumers interested in comparing life insurance quotes online instantly are encouraged to visit YourLifeSolution.com, or call Eric Smith at 888.374.2764.