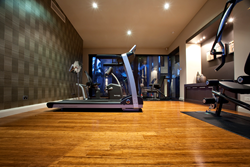 (PRWEB) May 15, 2014
Today, BambooIndustry.com adds new modes of outdoor bamboo decking to its product catalog, and announces a site-wide bamboo product promotion for the global customers. The CEO of BambooIndustry.com said, "We can expect a shopping wave of bamboo flooring in 2014, and this promotion will help us expand the market share."
Based on a senior engineer of the company, bamboo decking is made of strand woven bamboo flooring and they do the oil on the decking. So it is water-proof and it can last a long time. Customers will be impressed with the trendy designs and dedicated craftsmanship.
In addition, BambooIndustry.com has cooperated with some SEO experts, and people can find this company on search engines when they search some related product keywords.
One difference from BambooIndustry.com and other bamboo flooring companies is that BambooIndustry.com is an original bamboo flooring manufacturer and it can make custom designs based on customers special requirements. The orders at BambooIndustry.com will be delivered in 2-4 weeks. The company aims to help its clients enjoy the natural life in this era of business.
About BambooIndustry.com
BambooIndustry.com is a website that belongs to BothBest Bamboo Flooring Co. Ltd., a professional supplier and exporter of bamboo products. Certified by both ISO9001:2008 and ISO14001:2004, the company has 8 years of experience in the manufacturing and wholesale of bamboo flooring products. It strives to bring its customers the latest styles and innovations of bamboo flooring, bamboo paneling, bamboo plywoods, bamboo furniture, and other bamboo products.
More information about the business and its bamboo flooring products can be found at http://www.bambooindustry.com/bamboo-flooring/bamboo-decking-a.html.