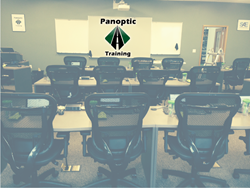 As we move forward we plan to expand our scope to include other advanced vehicle technologies.
Fitchburg, WI (PRWEB) May 15, 2014
Hybrid and Electric Vehicle Technology firm Automotive Research and Design (AR&D) announced on Thursday a new Advanced Vehicle Technology training division. Named Panoptic Training, the division will focus on all advanced technology concepts in automotive training, including Battery Electric Vehicles (BEV), Compressed Natural Gas (CNG) and Fuel Cell technologies. The company says that development of its training solutions will focus on educating students from all backgrounds, levels of education, and understanding of advanced vehicle systems.
"AR&D has held the philosophy that our Hybrid and Electric Vehicle training is meant to encompass the scope of the technology rather than one make or model," says Jeff Minter, Executive Director of Technical Training at AR&D, "As we move forward we plan to apply that philosophy at Panoptic and expand our scope to include other advanced vehicle technologies."
Training courses will be held primarily at AR&D's training center in Fitchburg, Wisconsin. Minter will lead Panoptic's training programs from inception to completion while managing their deployment. With courses currently under review, Jeff is confident that Panoptic Training will deliver an experience that is on par with AR&D's rich technical education history. AR&D's public course offerings, currently available through 2014 at the training center and other U.S. venues, will be provided by Panoptic. Additionally, new advanced vehicle technology courses are planned to launch in 2015.
AR&D's current course offerings include the 5-Day SAE International Advanced HEV Diagnostics Certificate of Competency, and the 4-Day Hybrid and Electric Vehicle Maintenance, Service, and Diagnostics Course. Recurring monthly training events are reserved for The Hybrid Shop international dealer network.
Automotive Research and Design was founded in 1987 as an Engineering and Technology company focused on developing and manufacturing specialty diagnostic equipment, Hybrid and Electric Vehicle service solutions, technical training, Curriculum delivery methods, Special Projects, and Consultations.