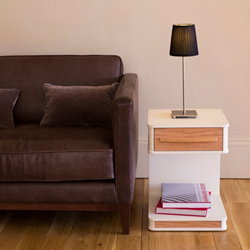 (PRWEB UK) 16 May 2014
One of the online furniture giants, FurnitureInFashion is now providing supreme quality home décor and furniture for rental properties. The range of products from FIF has now expanded to the multifunctional exquisite bedroom furniture that includes the entire décor for the rooms. The new range of furniture is now available in various packages for properties on rent. The different collections with FurnitureInFashion is not limited to just classic bedroom setting, it also incorporates the furniture range for children's room setting.
As said by the company representatives, FurnitureInFashion offers a complete multifunctional range of exquisite entertainment furniture along with the aim of providing beautiful furniture along with practicality and functionality in a bedroom because these are in turn the rooms that are occupied the most. The furniture and interior designers at FurnitureInFashion always look forward to adding a touch of elegance and efficiency to the classic styles of room decorations. Since its inception in 2007, FIF has been known to lead the online furniture retailing industry in the UK.
The Managing Director and owner of FurnitureInFashion, Asad Shamim said, "As a sincere manufacturer, we at FurnitureInFashion believe in offering the most luxurious and superior quality furniture to all of our valuable customers. This is the main reason why we believe in crafting the most creative and multifunctional pieces for our bedroom collection. The furniture that we design is constructed with a view that it occupies less space and yet provides more storage. FIF offers different materials to build the most amazing furniture in several colors and fabrics so that the customers can choose according to their home settings. Through our sincere efforts, we hope to serve all of our clients with quality furniture and aim to become the one of the most renowned furniture retailers in the UK and worldwide. We also look forward to extend our existing bedroom range."
About FurnitureInFashion:
Since 2007, FurnitureInFashion has been offering great quality of exquisite furniture with impeccable designs for bedroom furniture and home décor. The firm is committed to proffering its clients with the best solutions along with extremely reasonable and competitive prices for bedroom interiors along with the most excellent delivery service.
FurnitureInFashion has been among the fastest growing retail companies in the UK and has planned to develop its business in some of the leading cities of UK. The company has also been enjoying big business contracts with countries like Iraq. The company offers furniture for almost all sorts of room setting and different utility and astonishing prices. With the most competent customer service, FIF believes in satisfying all of its customers' needs. For more information on the bedroom furniture offered by FurnitureInFashion, visit http://www.furnitureinfashion.net.