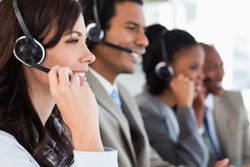 Atlanta, GA (PRWEB) May 16, 2014
AQuickDelivery, a recognized leader in same-day delivery, messenger and transportation services, announces real time delivery time frames. The announcement comes in an effort to give customers immediate delivery status, create optimal service solutions, and increase on-time deliveries. AQuickDelivery pursues to be the best choice in same-day courier solutions throughout Atlanta and Georgia areas.
The Atlanta courier offers real-time delivery time frames for all its customers requesting the status of their same-day delivery orders. With the latest in GPS courier technology, the courier is able to provide customers with the time frame in which its driver will have their package delivered. The courier automatically sends pick up and delivery e-mail notifications, which occur immediately once they are completed. From five minutes to an hour, the tool gives customers the communication vehicle needed for their delivery per their request.
AQuickDelivery understands a real-time status is beneficial to individual, same-day delivery orders. With a real-time delivery time frame, customers can make sure the destination location is open and that the recipient will be available to receive the package. Customers can also make adjustments to specific delivery adjustments, such as directing the driver to a different floor to meet the recipient or even to wait until the recipient arrives.
Real-time delivery time frames can only be given via phone. AQuickDelivery is available 24/7 for its' customers to contact for any real-time communication for their courier requests. AQuickDelivery can also follow-up with the customer to inform them once the package has been delivered.
AQuickDelivery is a premier same-day courier offering transportation and distribution services. From small packages to palletized freight, AQuickDelivery delivers fast. As a leader in the courier industry, their goal is to perform optimal courier logistic solutions and superior customer service every time. The courier service provides same-day delivery successfully for over 1,500 clients, including Fortune 500 companies.