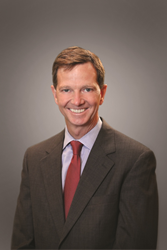 "I look forward to working with the executive team, board, and members to continue to find ways for the Council to be most effective for the affordable housing community."
Columbus, OH (PRWEB) May 19, 2014
RED Capital Group, LLC is pleased to announce that Tracy Peters, Senior Managing Director of Affordable Housing for RED, has been named Vice President on the Ohio Housing Council Board of Trustees.
Peters brings extensive experience in affordable housing to the board, including numerous years working in structured bond underwriting and placement issues for apartment projects enhanced primarily with FHA Mortgage Insurance/GNMA Mortgage-backed Securities or Fannie Mae Mortgage-backed Securities.
The goal of the Ohio Housing Council is to help professionals involved in all aspects of the affordable housing industry increase their participation in public policy debates and steer proposed regulatory requirements that could have a significant impact on the affordable housing industry in Ohio.
"I am very excited about the opportunity to serve as a Vice President for the Ohio Housing Council," said Tracy Peters. "As a long-term member of the Ohio Housing Council, I have seen first-hand the educational and advocacy work of the Council and the benefits of being a member. I look forward to working with the executive team, board, and members to continue to find ways for the Council to be most effective for the affordable housing community."
The Ohio Housing Council Executive Committee includes: a President, two Vice Presidents, Secretary, Treasurer and Immediate Past President.

About Tracy Peters
Tracy W. Peters joined the predecessor entity of Red Capital Group in 1993 as a specialist in structuring bond underwriting and placement issues for apartment projects enhanced primarily with FHA Mortgage Insurance/GNMA Mortgage-backed Securities or Fannie Mae Mortgage-backed Securities. His expertise with affordable housing transactions over the years extended to numerous financings where Mr. Peters served as the lead banker on Section 236, Section 202, and mark-to-market refinance transactions involving FHA insured loans, Fannie Mae enhancement, and letters of credit. Mr. Peters also has worked with and advised local housing authorities, non-profit developers, for-profit affordable housing developers, and seniors housing providers on capital structures and financing. Previously, Mr. Peters was an auditor at Ernst & Young. He earned his Finance and Accounting degree from Miami University in Oxford, Ohio and is a non-practicing Certified Public Accountant.
About RED CAPITAL GROUP, LLC
Recognized for its industry expertise, innovative and comprehensive structures, and consistently high rankings, RED CAPITAL GROUP, LLC has provided over $55 billion of integrated debt and equity capital since 1990 to the multifamily, student and seniors housing, and health care industries through three operating companies. RED Mortgage Capital, LLC is a leading Fannie Mae DUS® and MAP- and Lean-approved FHA lender with a mortgage servicing portfolio of more than $17.8 billion. RED Capital Markets, LLC (MEMBER FINRA/SIPC) is a leader in the distribution of Fannie Mae and Ginnie Mae Project MBS and provides structuring, underwriting, placement and advisory services for tax-exempt and taxable housing and health care bonds. RED Capital Partners, LLC provides proprietary debt and equity solutions and asset management in a range of forms including subordinated gap and bridge loans. RED CAPITAL GROUP, LLC, a subsidiary of ORIX USA Corporation, is headquartered in Dallas, Texas, with a large regional office in Columbus, Ohio, and nine additional offices nationwide.
About ORIX USA Corporation
ORIX USA Corporation is a diversified financial company with approximately $6 billion of assets in sectors spanning commercial finance, venture finance, commercial real estate and public finance, as well as $25 billion of assets managed for others. Operating subsidiaries include Houlihan Lokey, RED CAPITAL GROUP and Mariner Investment Group. Headquartered in Dallas, Texas, ORIX USA and its subsidiaries have more than 1,400 employees and offices in major cities including New York, Los Angeles, London and Tokyo.
ORIX USA is a wholly owned subsidiary of ORIX Corporation, a Tokyo-based, publicly owned international financial services company with operations in 35 countries worldwide. ORIX Corporation is listed on the Tokyo (8591) and New York Stock Exchanges (IX). For more information on ORIX USA, visit http://www.orix.com.
DUS® is a registered trademark of Fannie Mae.