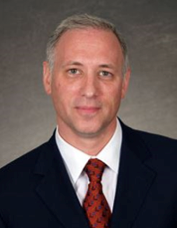 (PRWEB) May 15, 2014
FSXinterlinked Investment Conference, the premier investment conference organization in the United States, has announced that their next event will be held at the Ritz Carlton in Fort Lauderdale, Florida, May 21-23.
FINRA Board Member, Ken Norensberg, will be the guest speaker at this event.
FSXinterlinked will have a special segment from Mr. Norensberg on the advertising requirements and checklists of anyone thinking of taking advantage of the latest 506 provisions, keypoints below:
CMA – do I need to file an application with FINRA for my website that offers private placements?
Linkedin – Can I use linkedin to solicit potential customers for Private placements?
WSP's – What procedures do I need to have in place if I want to use Social Media for General Solicitation?
AML – what additional AML procedures do I need to have in place?
Concepts – Entanglement, Adoption and other fancy words that come with 506 and use of Social Media.
Ken has more than 15 years' experience representing Broker-Dealers and is an expert in FINRA, SEC and State Regulations. As one of the most respected members of the broker-dealer industry, Ken offers penetrating insights into some of the most pressing issues facing investors and executives today.
"The FSXInterlinked Fort Lauderdale conference represents a once in a lifetime opportunity to meet and exchange ideas with some of the most influential minds in investing. Registration for the event closes on May 16th, so save your spot now!" Delray Wannemacher, FSXinterlinked President.
----------------------------------------------------------------------------
About FSXinterlinked Investment Conference
FSXinterlinked is the premier investment conference organization in the United States. Founded as Financial Services Exchange (FSX) in 1983, it is one of the longest standing and most trusted investment conferences in the country for Broker Dealers and financial professionals. For more information about our organization please go to http://www.FSXinterlinked.com/.
About Interlinked
Interlinked is a global investment community of investors, emerging growth companies, and resource partners. Interlinked offers an efficient way for companies to maximize exposure and access a private network of funding sources and verified service providers. For investors, Interlinked provides a secure environment to find, vet and engage companies, and communicate with members. Interlinked gives members exclusive access to a proprietary investment platform, which integrates virtual data rooms, video news, a service provider marketplace, an event directory, and customized marketing services, including email marketing, video production, public relations and more. For more information, visit: http://www.interlinked.com/.
Safe Harbor Statement
This press release may contain information that constitutes forward-looking statements made pursuant to the safe harbor provisions of the Private Securities Litigation Reform Act of 1995. All statements, trends, analysis, and other information contained in this press release, including words such as "anticipate," "believe," "plan," "estimate," "expect," "intend," and other similar expressions of opinion, constitute forward-looking statements. Any such forward-looking statements involve risks and uncertainties that could cause actual results to differ materially from any future results described within the forward-looking statements. Risk factors that could contribute to such differences include those matters more fully disclosed in the Company's reports filed with the Securities and Exchange Commission. The forward-looking information provided herein represents the Company's estimates as of the date of the press release, and subsequent events and developments may cause the Company's estimates to change. The Company specifically disclaims any obligation to update the forward-looking information in the future. Therefore, this forward-looking information should not be relied upon as representing the Company's estimates of its future financial performance as of any date subsequent to the date of this press release.