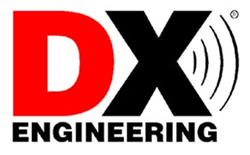 DX Engineering is honored to support World Radiosport Team Championship 2014 (WRTC)
Tallmadge, OH (PRWEB) May 26, 2014
DX Engineering is honored to support World Radiosport Team Championship 2014, a high profile competition between the very best Amateur radio operators. DX Engineering provided every station in the competition with its own high quality, American-made Coaxial Cable Jumper Assemblies. DX Engineering is also the exclusive dealer for the 2X Arrays TX38, The Official Tri-Band Antenna for WRTC 2014.
For 24 hours in early July, the Amateur Radio community will focus on New England as the World Radiosport Team Championship 2014 gets underway. Fifty-nine two-person teams hailing from all over the planet will try to rack up as many contacts (QSOs) as possible.
The WRTC 2014 committee worked with DX Engineering's technical team to develop a custom power source that met the needs of the committee. The custom-made WRTC 2014 Power Sources will be available to the general Ham community by Fall 2014. The TX38 Antenna and DX Engineering Coaxial Cable Jumper Assemblies are available now.
LEARN MORE ABOUT THE 2X ARRAYS TX38 ANTENNA AT DX ENGINEERING
LEARN MORE ABOUT DX ENGINEERING COAXIAL CABLE JUMPER ASSEMBLIES
DX Engineering
DXEngineering.com
1-800-777-0703