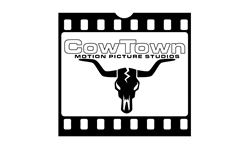 Cowtown has been the Arizona destination of choice for film studios who seek a totally unique setting and we're happy to back Rich Bauer who we feel will help push the bill through the House
Phoenix, AZ (PRWEB) May 20, 2014
Cowtown Motion Picture Studios, one of the leading organizations organizing support for the upcoming Arizona Film Bill, has announced its intent to back House of Representatives District 24 candidate, Rich Bauer at an upcoming political fundraiser.
WHEN: Wednesday, May 21st, 2014 5:30 pm to 8 pm
WHERE: Arizona Virtual Studios, 4614 E. McDowell Road, Phoenix, AZ 85008
Cowtown Motion Picture Studios is Arizona's preeminent film production destination with a long history of providing the setting for over 200 Hollywood and independent films as well as dozens of powerful, thought provoking photo shoots. Just south of Lake Pleasant in Peoria, AZ, Cowtown Motion Picture Studios and Shooting Range showcases over 80 private acres of sprawling high-desert landscape which includes two western town sets and a detailed Afghan village featuring topography indicative to current theater of operations.
The owners and management of Cowtown have been instrumental in their efforts to collaborate with the local film community in support of the upcoming Arizona Film Bill explains Steve Simon of Cowtown Management Group: "Cowtown has been the Arizona destination of choice for film studios who seek a totally unique setting and we're happy to back Rich Bauer who we feel will help push the bill through the House and start bringing back the lucrative revenues that New Mexico and Georgia already enjoy."
About Cowtown Motion Picture Studios and Shooting Range:
Cowtown Motion Picture Studios and Shooting Range is Arizona's premier destination for Hollywood and Independent film studios seeking a one-of-a-kind setting for their next movie or product placement photo shoot. Nestled just south of Lake Pleasant in Peoria, AZ, Cowtown features over 80 private acres of majestic high-desert landscape which has been the backdrop for over 200 films and numerous product and fashion photo shoots. Recent projects include productions by Lionsgate Entertainment, Aerial Filmworks, NBC and the Military Channel's "Deadliest Tech, Spec Ops" as well as hosting prominent actors like Johnny Depp. Featuring rugged terrain blended with beautiful Arizona sunsets and onsite buildings like a western town and Afghan village with live fire capabilities, Cowtown is positioned to be Hollywood's destination of choice for upcoming projects featuring a Southwest setting.
For additional information, please visit http://www.AZCowtown.com
XXX
Media contact:
Christine Holtz
Phoenix Marketing Associates
602-282-0202