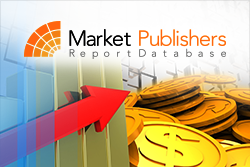 London, UK (PRWEB) May 21, 2014
At present, the world biosimilars industry is on the verge of considerable progress and is deemed to have lucrative growth prospects. Certain policy changes are predicted to play an essential part in the development of the world biosimilars industry moving forward. A number of changes are expected to take place with respect to the naming conventions for biosimilars. Regulatory refinement continues worldwide, with the FDS's increasing focus on interchangeability, which is the most expected development of 2014. Clinical trial initiators in the overall mAbs pipeline during 2013-2014 shows considerable appetite for opportunity. Besides, legal strategies intending to invalidate or defend intellectual property and also question biosimilarity claims is gathering momentum steadily. Commercial issues become the major focus in 2013; however, the debates regarding clinical, quality and regulatory issues now are seen less significant.
Avastin, Humira, Enbrel, Herceptin, Rituxan/MabThera and Remicade are among the most promising candidates in the overall biosimilars pipeline. Roche, Amgen, AbbVie and Merck & Co., Janssen are amid the key players in the worldwide biosimilars market.
New research report "The Future of Biosimilars: mapping critical uncertainties and the impact of future events" by FirstWord is now available at MarketPublishers.com
Report Details:
Title: The Future of Biosimilars: mapping critical uncertainties and the impact of future events
Published: May 2014
Pages: 125
Price: US$ 1,950.00
http://marketpublishers.com/report/biotechnology/biosimilars/future-of-biosimilars-mapping-critical-uncertainties-n-impact-of-future-events.html
The cutting-edge topical study presents profound critical insights into the world biosimilars market along with a comprehensive analysis of the major market issues and their influence on the future market development. It throws light on the multiple novel clinical trials with a focus on mAbs and also on 14 novel biosimilar approvals across the world; touches upon the regulative initiatives and delves deep into the competitive environment within the global biosimilar market and uncovers vital data on the key market participants. The research study presents thorough discussions of the market perspectives, emerging opportunities and prevailing trends; offers a snapshot of the most prominent industry evens and news, touches upon the hottest industry issues and important aspects. Also, the new report contains an extensive future outlook for the world biosimilars market.
Reasons to Buy:

Obtain access to a summary of the recent developments and also expert views on top future trends across a number of biosimilar industry related topics, including clinical development, competitive strategy, pricing, policy and other issues.
Gain a clear understanding of the regulative initiatives and important industry aspects.
Get insights into the changing biosimilars market dynamics.
Determine the strongest market players.
Learn about the unmet needs expected to drive the world biosimilars sector.
Identify the most lucrative market opportunities.
Boost your company activities by getting access to the top-level market intelligence.
More new market research reports by the publisher can be found at FirstWord page.