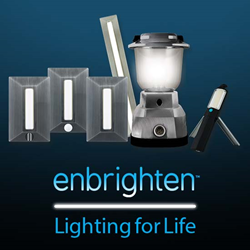 This technology takes LED lighting to the next level.
Oklahoma City, OK (PRWEB) May 22, 2014
Jasco Products Company is pleased to announce today that it has entered into an agreement with GE Lighting Solutions, LLC, a business unit of GE Lighting, granting Jasco a license to a pioneering portfolio of patents relating to remote phosphor applications in LED-based lighting.
Cutting edge remote phosphor technology is a core element of a new line of highly efficient Enbrighten™ lighting products distributed by Jasco. Enbrighten™ products will deliver unprecedented energy efficiency while providing the lumen output, color stability and dispersion range consumers enjoy with incandescent lighting.
For the full press release, visit http://www.jascoproducts.com.
For media inquiries, please contact Sarah Johnson: sjohnson(at)jascoproducts(dot)com or (405)302-2456.
About Jasco
As a GE licensee, Jasco Products develops, markets, and distributes Consumer Electronic Accessories, PC Accessories, Home Electric Products, and Personal Security & Surveillance Products under the GE logo. GE is a trademark of General Electric Company. For more information, please visit http://www.jascoproducts.com.