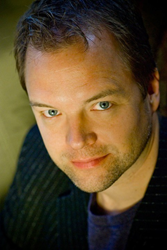 Henry will play an integral part in helping us grow value
San Francisco, CA (PRWEB) May 21, 2014
Apcera, an enterprise software company that provides IT governance solutions, announced today that Henry Stapp is joining as the Director of Product Management. The hire underscores a commitment to successful managed-service product strategy and delivery. With a strong engineering background, Mr. Stapp brings over 15 years of experience in product management and will report directly to the CEO.
In his new position, Mr. Stapp will be responsible for aligning Apcera's high-level vision with customer needs, ensuring that technology developed by the engineering team provides valuable solutions from day one. He'll catalyze product adoption by focusing on delighting users, making their work days more productive, and their companies more agile and efficient.
"We chose Henry because we all believe in getting better faster," said Derek Collison, founder and CEO of Apcera. "With profound experience in the cloud computing space, Henry will play an integral part in helping us grow value. He knows how the future of IT will look when IaaS and PaaS combine with Policy, Security, and Governance. That insight along with his product talent and technical knowledge of PaaS are immediate and very positive contributions."
Previously, Mr. Stapp was a founding employee and VP of Technology at ServiceMesh, where he helped grow the cloud-management software company from initial launch to a leader in its field with over 75 employees and $10 million in revenue. He was also Head of Product for ePaaS, an enterprise-grade PaaS with roots in Cloud Foundry.
"Apcera has created something groundbreaking that will transform IT in the coming years," said Mr. Stapp. "I'm excited to help accelerate the delivery and enhancement of Apcera's IT governance platform to exceed customer expectations and solve business challenges."
About Apcera
Apcera is an enterprise software company that provides IT governance solutions to help businesses innovate faster. Apcera is the creator and provider of Continuum™, an Enterprise IT Governance Platform that enables IT to securely and transparently control the allocation and consumption of IT resources. Continuum runs diverse workloads on hybrid infrastructure, applying and enforcing policy across the full lifecycle to empower faster, more reliable delivery. Learn more at http://www.apcera.com.