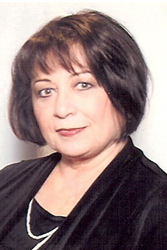 ClaimsLink ExpressLane offers government fleets enhanced access to accident repair program data, documents, repair status, and damage images, as well as upgraded security.
Trevose, PA (PRWEB) May 26, 2014
The CEI Group, Inc. (CEI), the largest fleet accident management and safety company in North America will be demonstrating ClaimsLink ExpressLane™, the latest version of its online accident management information system, at the 2014 Government Fleet Expo and Conference next week in San Diego, CA.
CEI gave its online application its current name after adding dozens of new features and capabilities, including:

Drillable sparkline dashboard graphics. Immediately visible when clients log in, a carousel of graphs showing the latest trends in 10 key accident management program metrics, including the number of accidents, preventable accidents, types of accidents, repair cost totals, subrogation claims filed and recovered dollars.
Repair process timelines. Each accident claim file features icons whose color refers to different stages in the claim process. By clicking on the icon, a drop-down menu appears for more detailed information on the stage, including the date the vehicle entered and completed the stage, and other pertinent data. Completed stages appear in shaded colors, so managers can identify each repair' progress at a glance.
An interactive imaging system. The enhanced application offers managers unprecedented capabilities for viewing photographs of damaged vehicles and images of important documents, like police reports and estimates. From an array of all the images, users can click to see an expanded image, or click and drag to see any two or four side-by side, for easy cross-referencing on a single screen.
Quick and advanced search capabilities. Users can take advantage of a new quick search function that enables users to search based on as few as three consecutive characters, including numbers and/or letters. Entries immediately show up to 10 results, and clicking on any one brings the user to the complete file or document they're looking for. Express Lane's advanced search function enables users to look for documents or data based on a virtually unlimited number of parameters.
Login Data-Based Lockout Recovery. For added security, the application automatically locks down after 20 minutes of activity. By entering either their system password or a custom PIN number, users can unlock the application and return to the last screen on which they were working.
The event is being held at the San Diego Convention Center. CEI will be exhibiting in Booth # 614, and its contingent will be lead by Kathi Croze, national sales manager for the government fleet market. For more information about event, please visit http://www.governmentfleetexpo.com/.
About CEI
CEI is a leading provider of technology-enhanced vehicle accident, driver safety and fleet risk management services. Its provider network consists of some 4,000 collision repair shops in North America, and includes nearly 1,000 truck collision repair centers. Its customers include self-insured, commercial, and institutional and government fleets, directly and through alliances with fleet leasing companies. CEI also provides vehicle direct repair program outsourcing to leading property and casualty insurance companies.
Founded in 1983, CEI has headquarters near Philadelphia, PA, and field sales offices in Trevose, PA, Tulsa, OK, and Lake in the Hills, IL.
In 2000, CEI launched the DriverCare™ line of services, which include fleet risk management, MVR ordering and compliance, on-line and behind-the-wheel driver safety training and a safety newsletter. For more information about CEI, please visit ceinetwork.com.