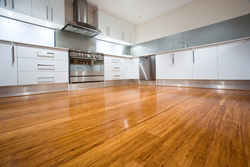 (PRWEB) May 22, 2014
BambooIndustry.com, the distinguished bamboo product manufacturer and retailer, is now offering big discounts on its high quality bamboo mats. These new items are made with 100% natural bamboo.
The company's top quality bamboo mats are popular in the global market; they are famous for natural materials, elegant looks and meticulous craftsmanship. At the moment, all of them are offered at greatly discounted prices, up to 28% off. All clients can enjoy the special offer before June 03, 2014.
As a matter of fact, the promotional bamboo mats from BambooIndustry.com are available in several different specifications. They are specially made for customers who never compromise on material and quality. The company's high quality bamboo mats are perfect items for those who want to make their houses more comfortable.
What's more, BambooIndustry.com's top experts have a vast knowledge of customer needs. This has helped the company to become a leading supplier in the bamboo industry. In the future, the company will continue to bring innovation to its elegant product line to give consumers access to the newest designs afforded in the current market.
About BambooIndustry.com
BambooIndustry.com is a website that belongs to BothBest Bamboo Flooring Co. Ltd., a professional supplier and exporter of bamboo products. Certified by both ISO9001:2008 and ISO14001:2004, the company has 8 years of experience in the manufacturing and wholesale of bamboo flooring products. It strives to bring its customers the latest styles and innovations of bamboo flooring, bamboo paneling, bamboo plywoods, bamboo furniture, and other bamboo products.
More information can be found at http://www.bambooindustry.com/products/bamboo-fence/bamboo-fence.html.