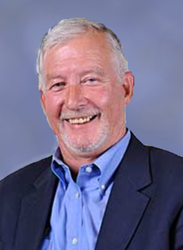 Vets Plus is a truly a unique company in this industry, and we have the capabilities to significantly raise the bar to a higher level.
Menomonie, Wis. (PRWEB) May 22, 2014
Vets Plus, Inc. is pleased to announce Dale R. Metz has joined the animal health company as Director of Companion Animal Business. Metz will manage the companion animal business unit to significantly grow the sales of the company's private label and branded products.
Metz said he was attracted to Vets Plus because of the extensive talent of the research and development team and the manufacturing capabilities of the company. He said, "It is a truly a unique company in this industry, and we have the capabilities to significantly raise the bar to a higher level."
Prior to joining Vets Plus, Metz was CEO of FoodScience Corporation in Vermont, a manufacturer of human and animal health supplements. During Metz's 15 year tenure at FoodScience, the company grew significantly and has emerged as an industry leader in the companion animal segment. Earlier in his career, Metz worked as a CPA and was the national partner in charge of corporate recovery for the accounting firm KPMG.
Steve Vale, VP Sales and Marketing at Vets Plus, said he is excited about the combination of successful business management and nutritional knowledge that Metz brings to his position. "Metz has demonstrated his success as a leader in the industry," said Vale. "We are pleased to have him leading our rapidly expanding companion animal team."
Metz is a founding board member and Vice President of the National Animal Supplement Council (NASC), an industry organization with a role in regulating the quality of companion animal supplements manufactured and sold in the U.S. Metz and his family reside in Vermont.
About Vets Plus, Inc.
Vets Plus, Inc. (VPI), located in Menomonie, Wisconsin, is a leading manufacturer of health and nutritional supplements for both food and companion animals. With over 20 years of experience, Vets Plus creates custom formulations for contract manufacturing of innovative probiotic, prebiotic, nutritional, and nutraceutical products in a wide variety of feeding forms. Vets Plus is proud of its continued growth into a leader within the animal health industry and ability to manufacture several hundred products while maintaining ISO-9001:2008 and NASC certifications and cGMP and AAFCO compliance. Vets Plus is a member of the American Pet Products Association (APPA).
###