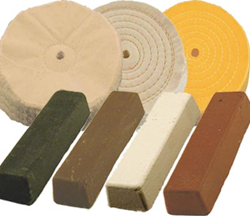 Zhengzhou, China (PRWEB) May 22, 2014
Currently, the surfaces of most vehicles are painted with transparent lacquer. Different from ordinary paints, transparent lacquer is very particular about the processing technics. Today iAbrasive, an e-commerce trading platform specialized in cutting, grinding and polishing industry, is pleased to share some experience in polishing the paint surface of vehicles.
When one is set about polishing the surface of a car, the first thing he needs to do is grinding. It aims at removing the oxide skin, hairline and micro scratches or repairing other paint damages. Then you may be asked to select the proper polishing compound. Generally, the choice of polishing compound depends on the damage condition and properties of the car's paint surface.
The principle of polishing
It is undeniable that polishing can cause damages to the vehicles to some extend. Therefore, the times of vehicle's polishing should not be too frequent. Generally, once or twice a year is enough.
Notice for car's polishing
The paint surface generally consists of three layers, that is, primer, intermediate coat and light oil. If the scratches are just on the layer of light oil, then one can solve the problem by polishing.
The choice of polishing compound
polishing compound used for vehicles can be divided into two categories by color (light and dark). These two types of polishing compound are used for polishing vehicles of light and dark color respectively. Generally, polishing compound can remove the impurities on the car's surface and make it more smooth before waxing.
iAbrasive kindly recommends that the paint surface of the cars can not regenerate, so it's better to reduce polishing times. What's more, after being polished, you should do more maintenances for your cars.
If you have any problem about choosing the suitable polishing compound for your car, you can link iAbrasive.com for more help.