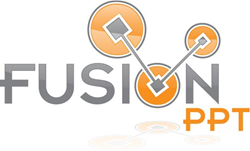 User satisfaction levels are a lot higher in IT organizations that are service-based.
Vienna, VA (PRWEB) May 28, 2014
Fusion PPT, a recognized strategy and technology consulting firm, announced today that its article "Zen & the Art of Service-Oriented IT," written by CEO Michael Biddick, has been published in the cloud computing section on InformationWeek.com. Biddick, an expert in the field of cloud computing who has authored a book on "Federal Cloud Computing" and written over 50 articles on cloud-related topics, discusses the benefits and challenges of getting on board with IT-as-a-Service (ITaaS).
Cloud computing is rapidly becoming yet another revolutionary step in the progression of technology in the U.S., and globally. With the introduction of "the cloud," came public cloud providers all touting their products as the best, cheapest, and most mature. To say the least, competition is stiff. So, how can an IT service provider compete and succeed in this difficult market? According to Biddick, the way forward is ensuring quality, tailored solutions for customers through ITaaS. IT needs to evolve from sole service provider to service strategists that compete on quality.
However, according to the latest "InformationWeek Services-Oriented IT Survey" of over 400 businesses and technology professionals, not all service providers are adopting ITaaS. The survey reveals a gap between those providers who do embrace the concept, and those who are resisting the paradigm shift.
"To do IT-as-a-Service well, CIOs must keep process, technology, and cultural aspects in equilibrium." Biddick remarks. "ITaaS is not a plug-and-play. It takes a long-term commitment, and unless the organization is open to change, it will fail."
In his article, Biddick discusses the aspects of ITaaS that are essential to ensuring that ITaaS initiatives are successful, and provides best practices for creating a successful ITaaS strategy. If done right, ITaaS can provide long-term positive benefits to an organization, such as cost transparency, improved IT governance, better alignment with an organization's corporate strategy, as well as giving leaders the freedom to make smart investments.
Biddick continues, "The customer-centric culture must permeate the entire IT group. I promise you that user satisfaction levels are a lot higher in IT organizations that are service-based."
To read the entire article, please click here.