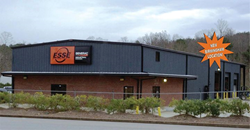 Birmingham, Alabama (PRWEB) May 27, 2014
Energy Systems Southeast, LLC (ESSE) is pleased to announce it has recently been awarded competitive bid service contracts with nationally recognized telecommunications carriers and national retailers. Due to increased service volume, ESSE will be hiring additional generator technicians. To aid with this endeavor, ESSE is partnering with http://www.bestdealerjobs.com/.
In the world of standby power, Generac Industrial Power continues to lead the way with an array of portable and standby generators that provide power generation solutions for any scenario. Generac generators operate on a variety of fuels that include natural gas, diesel, Bi-Fuel™, liquid propane vapor (LPV) and gasoline. With a long history of designing and manufacturing quality generators, Generac is an industry leader in offering superior solutions for demanding power applications. For more information on Energy Systems Southeast, LLC please visit http://www.ESSELLC.com.
Energy Systems Southeast, LLC was founded in 2001 and headquartered in Birmingham, AL, providing generator sales, service, installations, parts and rental to the industrial channels in the Alabama, Georgia, Mississippi, Tennessee and NW Florida markets. It is the IDC (Industrial Distribution Central) for Generac Power Systems generators, and is one of the largest Generac Generator distributors in North America. It offers air cooled and liquid cooled products as well as diesel, Bi-Fuel™ and Gemini Modular Power Systems from Generac. Its factory-certified technicians offer after-hours emergency service, warranty repair, start ups and extended warranties. For more information about ESSE, visit http://www.ESSELLC.com.