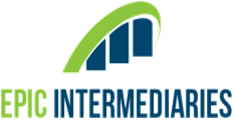 Epic's innovative approach and strategic collaboration yielded a dramatically better result for the broker and their municipal client.
Moorestown, NJ (PRWEB) May 28, 2014
Epic Intermediaries, known for advising brokers and their municipal clients on effective strategies for lowering premiums for public entities, today announced another successful engagement on behalf of a broker and their municipal client.
A retail broker representing an insurance program for a large municipality was hit with an unexpected renewal increase. Both the broker and the municipality believed that the claims activity did not warrant a premium increase. Their General Liability policy renewal details can be seen below:

Expiring premium was $552,000 with a $2,000,000 SIR for $5,000,000 limits
Renewal quoted at $565,000 for same SIR and limits
The account had a 2 year relationship with the incumbent carrier
Claims activity was within industry norms which did not warrant an increase in premium
Epic prepared a comprehensive submission, leveraging their long standing carrier relationships, resulting in improved pricing and terms. Epic Intermediaries provided a renewal quote that was 11% lower than the expiring premium at a $2,000,000 SIR. The unique approach used by Epic Intermediaries and tactical collaboration with both the retail agency and the underwriters produced a much better solution for the client. The broker of record had the following to share after renewing their account, "I'm impressed!"
For more information, visit http://www.epicintermediaries.com or call (856) 380-0217.
About Epic Intermediaries
[EPIC Intermediaries, Inc. is a wholesale insurance broker specializing in public entity and self-insured workers' compensation programs nationwide. Headquartered in Moorestown, N.J., EPIC's staff of industry experts has the knowledge and experience that retail agents need to deliver comprehensive and cost-effective solution plans.