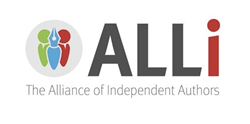 We are delighted to recognise Smashwords's achievements as an ebook distributor, given that ebooks are the lifeblood of most indie authors's income. - Orna Ross, ALLi Director
London (PRWEB UK) 26 May 2014
Nonprofit author association, The Alliance of Independent Authors (ALLi) announces that this year's winner of their inaugural Self-Publishing Service Award - honouring outstanding contribution to the author services sector - is Smashwords.
ALLi will officially announce the award at this year's Book Expo America, coinciding with the update of the association's guidebook, Choosing A Self Publishing Service 2014, copies of which are being distributed to all attendees at BEA's UPublishU.
The rationale for choosing Smashwords as the first beneficiary of this commendation was articulated by ALLi watchdog, Jim Giammatteo. "When doing this job, it can sometimes seem as if the entire industry is rife with charlatans, and so it's nice to find companies like Smashwords whose goals are in total sync with authors. Their philosophy is simple and their motivation is clear. In order for them to make money, authors have to make money. They don't charge for anything except selling your book… What they do…what they are driven by…is the same thing that drives you, as an author. Their goal is to deliver the best product and negotiate the most favorable deal for authors."
Choosing A Self Publishing Service 2014, compiled by ALLi's watchdog team - including Victoria Strauss, Mick Rooney and Giacomo Giammatteo - is a primer on how to choose the author service that best matches an individual writer's needs. Featuring case studies, service analysis and the experiences of ALLi members, the guide is a timely and indispensable resource for anyone considering self-publishing.
It also shows author-publishers how they can make informed and empowered decisions about their publishing pathway, offering impartial advice, insider knowledge and key comparison criteria for selecting an author service of any kind -- including a trade publishing deal.
Other author services that are commended in the book include Amazon KDP, Createspace and Audible; Apple iBooks; Ingram Spark and Lightning Source; Kobo Writing Life and Nook Press.
"The key criteria of this award is that the recipient puts the needs of writers and readers first, unfortunately a missing component for too many services in the author-services sector," Orna Ross, director of ALLI said. "No service is perfect and without its challenges and no one service is right for all authors but we are delighted to recognise Smashwords's achievements as an ebook distributor, given that ebooks are the lifeblood of most indie authors' income. And the wide distribution, excellent terms and unique offerings afforded to indie authors by Smashwords."
"I'm honored to accept this award on behalf of the 90,000 indie authors we serve," said Mark Coker, Smashwords Founder. "Our business is entirely predicated upon the success of our authors, and I'm pleased ALLi recognized the importance of such aligned interests. We don't employ sales people, we don't sell publishing packages, and we don't accept money upfront from authors. Our mission is to empower every writer around the world with free, professional-quality publishing tools that give authors competitive advantage, backed by global distribution to retailers and libraries."
The award will be presented to Mark Coker by Orna Ross in The Author Hub at 12.40 p.m. on Friday May 30th.
Other author services that are commended in the book include Amazon KDP, Createspace and Audible; Ingram Spark and Lightning Source; Kobo Writing Life, Nook.
ALLi will have a presence throughout Book Expo America, with members and Director Orna Ross in the Author Hub, sponsorship of the uPublishU conference, educational seminars — and ALLi representatives on hand throughout the fair, to offer advice and guidance for their members and other attendees.
Full details can be found on the ALLi website.
About ALLi
The Alliance of Independent Authors (ALLi) is the professional association for self-publishing writers. Rapidly growing, this nonprofit organisation brings together the world's best indie authors and advisors, offering contacts, connection & collaboration plus expert guidance & advice. It also widely champions the interests of author-publishers, within and outside the publishing industry. Director Orna Ross has been named "one of the 100 most influential people in publishing" (The Bookseller). Join The Alliance of Independent Authors at http://allianceindependentauthors.org/join.
About Smashwords
Founded in 2008, Smashwords is the world's largest distributor of self-published ebooks. Smashwords has helped more than 90,000 authors, independent publishers and literary agents release more than 300,000 titles, distributing to iBooks, Barnes & Noble, Kobo, Scribd, Oyster, the Smashwords.com store, txtr and to public libraries via library aggregators such as OverDrive and Baker & Taylor Axis 360. Learn how to publish and distribute with Smashwords at https://www.smashwords.com/about/how_to_publish_on_smashwords.
For further information enquiries, please contact:
Nerys Hudson
nerys(at)allianceindependentauthors(dot)org
+49 (0) 30 240 83451