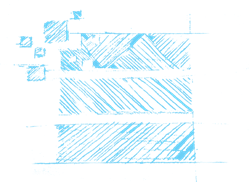 We want the website to focus on what makes Evaero tick. We want people to meet our team and understand the culture of the agency.
Temecula, CA (PRWEB) May 27, 2014
Evaero, a Southern California marketing firm with worldwide clients made up of healthcare agencies and non-profit organizations that provide services to help people in life-changing situations, has launched a vibrant new website designed specifically to show what they know about innovative and effective marketing strategies. In a concerted effort to present its communication skills and technological capabilities in the most effective light, Evaero has updated its website in a way that shows its commitment to creative marketing and brand solutions.
"We want the website to focus on what makes Evaero tick," said Duncan Evans, Evaero's president and CEO. "We want people to meet our team and understand the culture of the agency. By utilizing the latest developments in website design and techniques, we will demonstrate a clear message about who we are and what we do."
With that goal at the forefront, Evaero's new website includes bios and photos of the staff of "the brightest brains and most talented creators and thinkers whose combined effort demonstrates an unwavering desire to deliver their best, most creative work every day, a constant need to innovate in everything they do; a passion and a heart to affect lives with their talents; and a drive to be motivated by and to motivate their peers around them," Evans said.
Evaero's Creative Director, Jose Bono, emphasizes the importance of website innovation and marketing strategies not only for Evaero, but for its clients. In order for a healthcare or charitable organization to maintain and increase its audience, it needs to keep up to date with the most current industry standards. When Evaero's clients have new developments, such as additional services, changes in staff or different branding, the Evaero team is eager to put its concerted efforts to work in providing the clients with guidance in publicizing those changes in a timely manner. Evaero wants to assist its clients in staying in top ranks among its competitors in terms of creativity and search engines by using the latest technology. Evaero's new website exemplifies what is available.
Bono describes the new website as "elegant simplicity." He calls particular attention to the streaming video on the homepage, where "a large, moving background creates texture and engages a visitor to the page." This, he said, is just one example of what Evaero can provide for its clients.
The new website features progressive techniques such as parallax scrolling, in which background images move by the camera more slowly than those in the foreground, which creates an illusion of depth similar to a 2D video game; streaming video, which relays information on a film clip in real time; and responsive design, which is a way of providing an optimal viewing experience for a variety of devices, such as mobile phones, tablets and desktop monitors. By using these techniques on its own website, Evaero not only informs viewers, but also demonstrates what is possible for its clients.
Evaero is devoted to bringing compelling insights to healthcare agencies and charitable organizations. The Evaero team shares the vision of its clients in wanting to make a difference in the world and positively impact lives every day. The entire staff is committed to creating a culture of integrity, optimism and teamwork.
Learn more about the company, please visit http://evaero.co/contact/