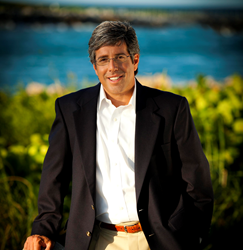 "Frequent bits of encouraging advice, insights, and practical exercises make Mezzapelle's message digestible and relevant, and perfect for daily perusals."—Publishers Weekly
(PRWEB) May 26, 2014
David Mezzapelle, who authored Contagious Optimism: Uplifting Stories and Motivational Advice for Positive Forward Thinking, has launched an eponymous video series. Contagious Optimism will feature experts and luminaries in the realm of positive thinking and motivation. The latest episode focuses on Regina Cates, author of Leading With Your Heart, and the 'real reason that optimism is contagious.'
A portion of the proceeds from Contagious Optimism will go to Fairfield University and various charities.
What People Are Saying About Contagious Optimism (also in audio):
"Frequent bits of encouraging advice, insights, and practical exercises make Mezzapelle's message digestible and relevant, and perfect for daily perusals." - Publishers Weekly
"It is impossible to inoculate oneself against the contagion of optimism that pours out from the stories of the courageous men and women in this book who show us how we can soar and flourish in the very midst of life's challenges. Read Contagious Optimism and celebrate the human spirit!" - Michael Bernard Beckwith, founder of the Agape International Spiritual Center and author of Life Visioning
A compendium of encouragement, Contagious Optimism shows readers that it's possible to look for and FIND silver linings in every cloud. Developed by some of the team that brought you Random Acts of Kindness, this book is rather like Chicken Soup for the Soul meets Pay It Forward, with extra pizzazz! Contagious Optimism is pure inspiration that will lift hearts, open minds and create a movement of pass-it-on hope and happiness.
David Mezzapelle has been motivating others to be positive since his childhood. He has been a guest on many radio and TV programs, and he is also a frequent contributor to The Wall Street Journal and various other publications around the globe. David lives in Jupiter, FL. Marshall Goldsmith lives in Rancho Santa Fe, CA.