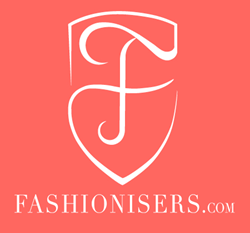 The main aim of Fashionisers.com is to provide its readers with an in-depth analysis of style and beauty and to charge them with a high dose of fashion inspiration.
(PRWEB) May 27, 2014
One of the primary missions of Fashionisers.com, a fast-growing beauty and fashion website, is to provide its readers with useful makeup and beauty tips. This time, the editors of the website have carried out profound research, and as a result of which the most useful 105 beauty hacks for women have been revealed. In addition to this, the best beauty tips according to Zodiac signs have undergone a thorough discussion.
The beauty hacks article provides female readers with interesting advice and tips on makeup application, hair care and skin care, which will make the beauty routine of every girl and woman much more productive and pleasant. The tips aren't taken based on the recommendations of professional dermatologists, hair stylists, makeup artists and beauticians, but rather from the experience and practice of common women. Thus, the article encourages using a spoon for a better makeup application, or mixing various unflattering lipstick colors for getting one special product. It also reveals perfect eye makeup and lip countering secrets, tips for styling hair in new, modern 'dos, secrets to getting the ideal French manicure, and much more. All in all, there are 105 super-efficient beauty hacks every girl and woman would love to learn for professional and successful looks.
Every woman would surely love to learn accurate beauty advice based on her own Zodiac sign, even if she doesn't strongly believe in astrology. Therefore, the article about beauty tips according to Zodiac signs brings profound examination of the most flattering makeup styles and colors, the best hairstyles and hair care methods, lip and nail colors, as well as general skin care and beauty tips for each Zodiac sign. The article serves as the best ever beauty guide for women, who give lots of significance to the power of astrology, and who strongly believe that following the exact beauty tips according to their Zodiac signs will lead to perfection. On the other hand, it can also be a fun and interesting source of inspiration for other women who don't believe in symbolism, but still would not mind learning some specific beauty advice.
About Fashionisers
Fashionisers.com was founded back in 2012 and has managed to turn into a trustworthy source of inspiration ever since then. Fashionisers.com is the right place to keep track of the season's hottest beauty and fashion trends, creative nail and makeup tutorials for everyday and special occasion looks, stylish hairstyles, useful beauty, makeup and hair care tips, as well as the most trending news in the fashion and beauty industry. The main aim of the website is to provide its readers with an in-depth analysis of style and beauty and to charge them with a high dose of fashion inspiration for feeling and looking more self-confident and up-to-date. Currently, Fashionisers.com is working on a new modern design and on new exciting projects, which will strongly appeal to those appreciating the beauty and style in life.