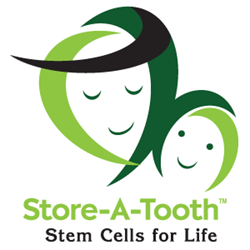 "Jerra's experience and drive will prove to be a valuable asset to the South Florida community as she will aid many families in making an informed decision to preserve their children's dental stem cells for future use."
Littleton, MA (PRWEB) May 27, 2014
Provia Labs' Store-A-Tooth™, a leader in dental stem cell preservation, announces Jerra DiPrisco as the new dedicated representative, growing the company's South Florida field office. Jerra brings over 10 years of experience in the dental field including Oral and General Dentistry. Her enthusiasm and knowledge of Stem Cell Science will be an asset in educating the South Florida community on the benefits of banking stem cells from teeth.
She will be responsible for providing resources and support to dentists who offer the Store-A-Tooth service to patients in their practices, as well as educating local families about the powerful choice they can make to bank their children's stem cells when their teeth come out.
Dr. Jeffrey Eisner, DMD, of Eisner Oral Surgery in Miami said: "I treat patients every day with conditions that could be solved with stem cells in the future. Patients should know about this cutting edge and promising technology which could safeguard their children's future." According to Eisner's Vice President of Operations, Sonny Diblasi – who stored her son's dental stem cells a few years ago – the practice routinely tells patients about Store-A-Tooth as part of their patient education prior to scheduled extractions.
Ms. DiPrisco joins Store-A-Tooth after many years as a Clinical and Marketing professional at various dental practices and is also a registered nurse.
"Jerra's experience and drive will prove to be a valuable asset to the South Florida community as she will aid many families in making an informed decision to preserve their children's dental stem cells for future use." said Howard Greenman, CEO of Store-A-Tooth.
Stem cells are present in healthy teeth, and can easily be collected as a child loses baby teeth, or from teeth being pulled for orthodontia or wisdom teeth extractions. Dental stem cell banking gives families the opportunity to store their child's stem cells long after birth for potential use in future therapies for conditions such as type 1 diabetes, spinal cord injuries, stroke, heart attack and neurological disorders such as Parkinson's and Alzheimer's.
###
About Provia Laboratories, LLC
Provia Laboratories, LLC (http://www.provialabs.com) is a health services company specializing in high quality biobanking (the collection, transport, processing, and cryogenic storage of biological specimens). Its dental stem cell banking service, Store-A-ToothTM, gives parents the option to store stem cells today to protect their children's health tomorrow. Store-A-Tooth preserves precious stem cells from baby and wisdom teeth that would otherwise be discarded, so parents can be prepared for advances in stem cell therapies that someday may help treat conditions such as type 1 diabetes, spinal cord injury, heart attack, stroke, and neurological disorders like Parkinson's and Alzheimer's.
For more information about Store-A-Tooth™ dental stem cell banking, please call 1-877-867-5753 or visit us at http://www.store-a-tooth.com or 'Like' Store-A-Tooth at http://www.facebook.com/storeatooth. Visit http://www.facebook.com/storeatoothfindacure to learn more about their 'Stem Cells for a Cure' initiative to support diabetes research.